---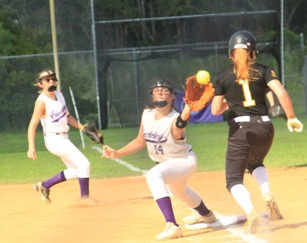 Kenna Bowman pulls the ball in at first base.



It was another hot August afternoon as the Lady Barons welcomed East Laurens to Cochran. Ironically, though the weather was warm, the BC offense was cold.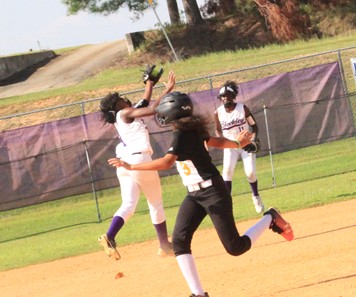 TeríNazia Elvine makes a one-handed catch.



Riley Haleyís fifth inning double was the teamís third hit. She scored on a throwing error following a steal of third base. East Laurens scored on a groundout in the seventh. Kenna Bowman singled to lead off the home half but was doubled off when the next batter bunted into the air. Bleckley lost 2-1. The offense had just four hits.


Taylor Watford throws from her knees to first base.



Riley Haley struck out 13 in a losing effort. BCMS plays at Jeff Davis August 19. Game time is 4 pm.



© Copyright by BleckleyProgess.com

Top of Page