---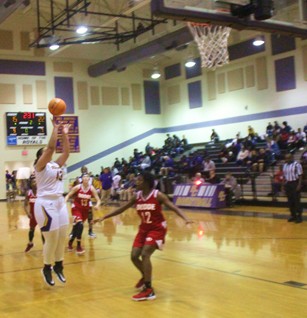 Alyssa Fortune shoots a jumper.



Region play resumed Saturday night as BCHS hosted longtime rival Dodge County. It was also a matchup of struggling teams. Both the Lady Royals and Royals were fifth in region play while the Squaws were a surprising sixth and the Indians seventh.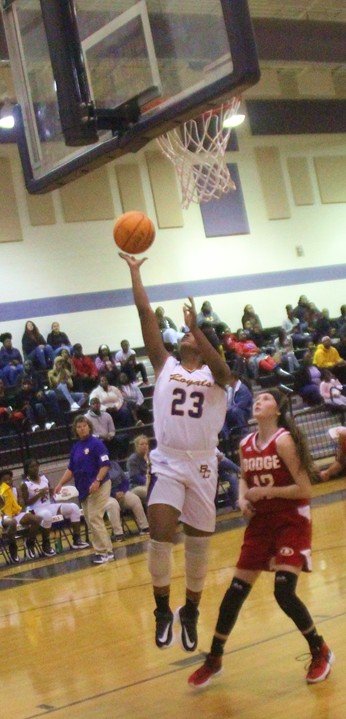 Tesa Taylor had an eight-point third quarter.



In the girls game, Jalexia Taylor hit a three in the final minute of the first half to give BC a 25-15 lead. It grew to 15 in the third, but Dodge drew within eight in the final minute. Tesa Taylorís jumper as time expired pushed the lead back to 10.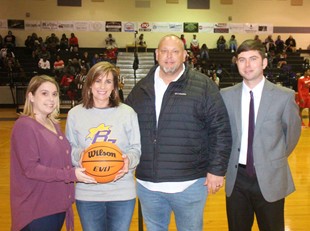 Tony's Auto Body and Towing/Teston Auto Sales were Saturday night's game sponsor. Pictured are Kristina and Joseph Teston with cheer coach Chelsea Tyner and boys head coach Garrett Collins.



Bleckley would go on to win 58-49. Jalexa Taylor had 14 points. Markayla Jenkins had 13 points. Tesa Taylor led with 16 points.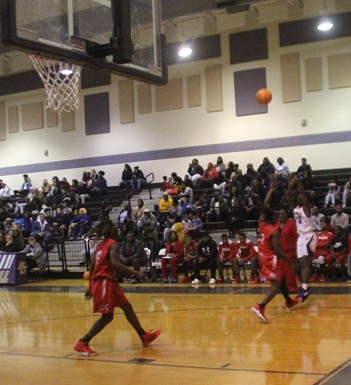 Shon Jenkins hit three three-point shots.



Though the Royals led through most of the first half, it was just a three-point game at halftime. Dodge took a two-point lead in the third, BC pulled ahead and was up 39-34 going to the fourth.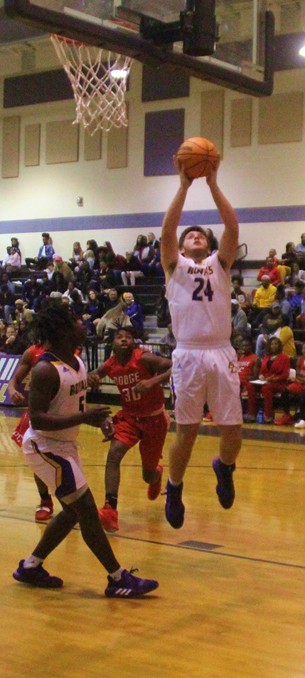 Ethan Hulsey gets a rebound.



It was 45-41 Bleckley with under four minutes left. Dodge missed two wide open three point shots. BCHS scored the final six points to win 51-41. Jhamir Marshall had 12 points. Region play continues at Southwest January 7. Varsity tip time is 6 pm.



© Copyright by BleckleyProgess.com

Top of Page