---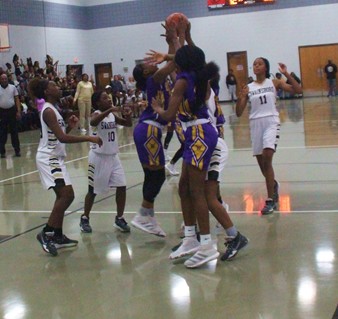 Players fight for the ball.



A large group of purple and gold supporters helped pack the Walter O. Horne Memorial Gym at J.R. Trippe Middle School as both the Lady Barons and Barons were playing for MGMSAA region titles. Unfortunately, both teams had second half struggles.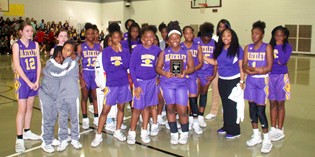 The team with coaches Fran McNair and Tia Ates.



The Lady Barons trailed 16-8 at halftime but were outscored 13-4 in the third, including an 11-0 run to end the quarter. They managed just four points in the fourth quarter in losing 34-16.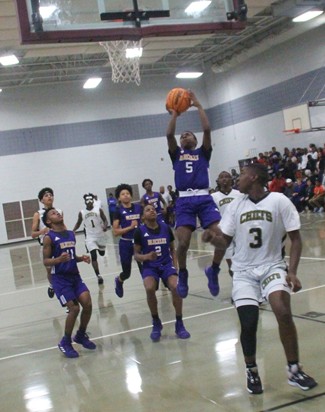 Kamari Mack scored the Barons first two points.



Tied 9-9 at halftime, Omari Jackson had five points as the Barons pulled ahead 18-15. BC took a seven point lead with over five minutes left only to see the Chiefs go on an 11-1 run to go up 26-23.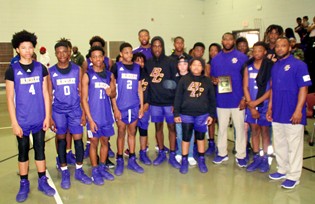 The team with coaches Derrick Farrow, Antonio Farrow, and Dontavian Harris.



Though Kamari Mack scored with nine seconds remaining, the Barons would again finish region runner up in a 27-25 loss. The Lady Barons finish with a 14-2 record, the Barons 13-3.



© Copyright by BleckleyProgess.com

Top of Page