---
Reagan Wimberly covers a bunt at first base.



As many know by now, much of the BCHS student body has been affected by COVID-19 quarantine. Specifically, the DPH rule which now states a student within six feet of a COVID-19 positive student for more than 15 minutes, regardless of whether they were wearing a mask, must quarantine for 14 days.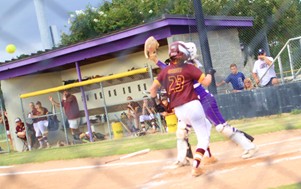 Rebecca Bowling waits for the ball to get the lead runner at home plate.



One sport affected was softball. 14 players had to quarantine due to exposure. As a result, play was suspended following the August 25 game versus Westfield. All but one player was back Wednesday afternoon as the Lady Royals resumed their season against Perry. However, it wasn't a successful return.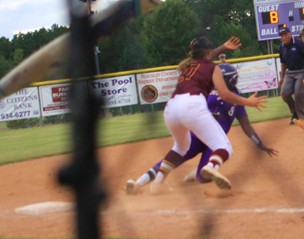 Trinity Glover would beat the ball to third base.



A third inning grand slam put the Lady Panthers up 5-0. BC scored on Regan Wimberly's RBI groundout. Perry added three in the fifth. BC stayed in the game with a two-run home half. Down 9-3 in the seventh, a two on, two opportunity produced no runs.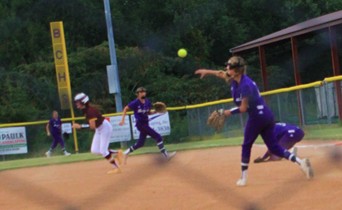 Riley Haley throws to second base to get the lead runner.



Jordyn Krieg went 4 for 4. Region play resumes tomorrow at Washington County. Game time is 5:30 pm.



© Copyright by BleckleyProgess.com

Top of Page