---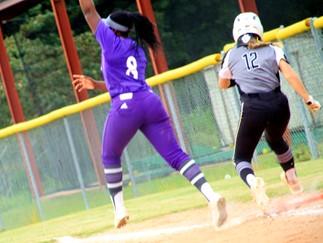 Trinity Glover leaps to pull the ball in.



The Lady Royals sought to keep up the momentum following Saturday's win at Dodge County when they welcomed Schley County. BCHS and the Lady Wildcats have had several close games in Cochran over the past several years. Monday's though wasn't one of them.


E'lisia Vickers squeezes a catch.



A three-run third put Schley up 5-1. BC loaded the bases with no outs in the home half but could only get a Rebecca Bowling single. Two in the fourth cut the deficit to one. The Lady Wildcats answered with two in the fifth and sixth.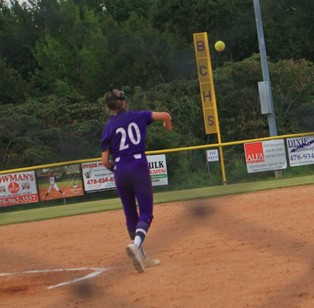 Addisyn Keel tosses to first.



Two on with two outs in the home half of the sixth produced no runs. Schley hit their second home run of the game, a three-run shot, in the seventh to cap Bleckley's 7-1 loss. Bowling finished 3 for 4 with 3 RBI.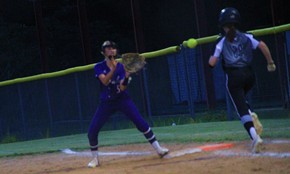 Reagan Wimberly covers a bunt.



E'lisia Vickers was 3 for 4 with 1 RBI. Jordyn Krieg was 3 for 4. Riley Haley went 2 for 4. Reagan Wimberly was 1 for 2. Bleckley travels to Monticello tomorrow, game time is 5:30 pm.



© Copyright by BleckleyProgess.com

Top of Page