---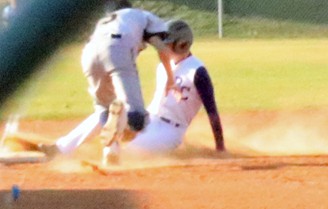 Josh Dillard was safe at third.



BCMS sought to stay perfect in region play Thursday afternoon against Jeff Davis. It was a competitive game but untimely mistakes by the Barons, for lack of a better term, stung them.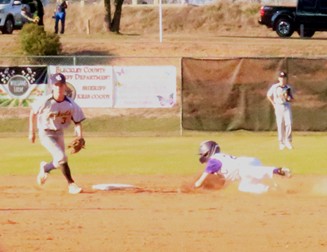 Clayton Beck steals second base.



BC led 2-0 early but errors and a hit batter contributed to a three-run top of the third. A confusing play happened in the home half. Runners were at first and third with one out. The Jacket catcher dropped the third strike, but the runner couldn't advance due to first base being occupied.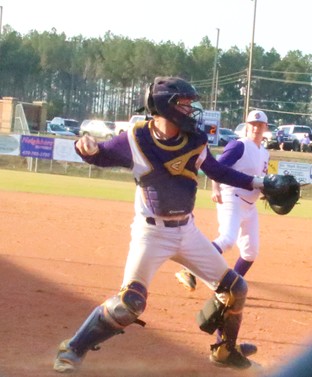 Austin Yourn had a hit.



He was out then the runner at first tried to reach second and was tagged out. Down 4-2 in the fifth, Braegan Cravey's RBI single cut the deficit to one. They tied the game in the sixth on a wild pitch. But a throwing error with two outs in the seventh allowed the go-ahead run to score.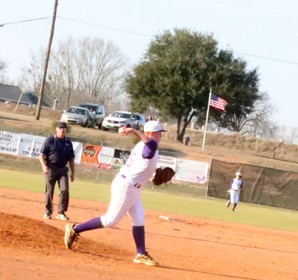 Braegan Cravey sets to throw to first base.



Cravey singled again in the home half with two outs but was left stranded as BC lost 5-4. He was 4 for 4 with an RBI. Clayton Beck went 2 for 4 with 2 RBI. BCMS host Dodge County March 1. The game at Swainsboro has been moved from March 15 to March 2. Both start at 4 pm.



© Copyright by BleckleyProgess.com

Top of Page