---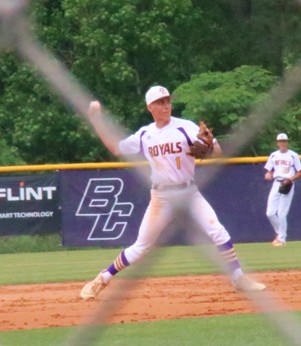 Matthew Bland sets to throw from short.



No one will deny it was a great season for BCHS baseball. Winning region, sweeping Dodge County, advancing to the quarterfinals. But Tuesday afternoon's game three loss to Bremen will likely sting for a while.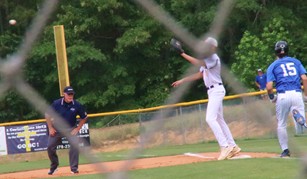 Carter Brannon receives the ball at first base.



The Royals stranded runners at second and third in the first inning and left runners at second in the second and third. Bremen scored in the fifth on a sac fly. BC stranded two-out runners in the fifth and sixth. Carter Brannon singled to lead off the seventh. but it was for naught in a 1-0 loss.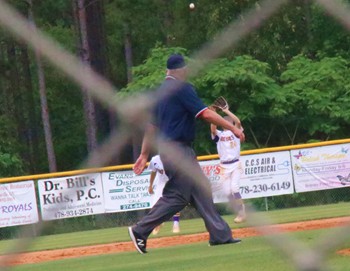 The umpire watches Ethan Hulsey get under a ball.



Seven runners were left on base even though the team had just four hits. Brannon went 1 for 2. Brody Little went 1 for 2 Bleckley finishes the season 24-8.



© Copyright by BleckleyProgess.com

Top of Page