---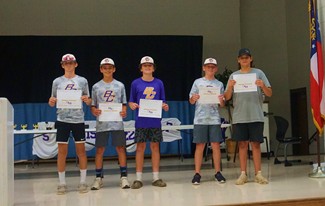 Seventh grade players with their certificates.



BCMS baseball had their best season in several years, the best under current head coach Dusty Jones. The team finished 12-3, third in region play. Players, coaches, and families celebrated the season at an awards banquet held Thursday night.

***image3center***

Jones said while their goal was to win region, he was still very proud of the team and their hard work this season. All players received certificates. Eighth graders were also given their white jerseys. Specific awards look like this.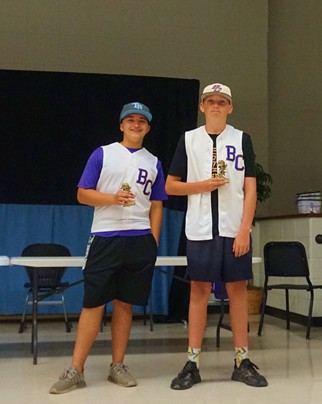 Defensive Players of the Year.



Heart and Hustle Award- Josh Dillard. Most Improved Player, Eighth grade Scholar Athlete- Jett Fordham. Coaches Award, Infield Defensive Player of the Year- Brady Brannon. Comeback Player of the Year- Cade Pipkin. Newcomer of the Year- Casey Finch.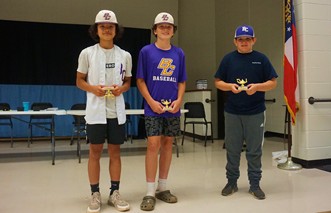 Scholar Athletes.



Outfield Defensive Player of the Year- Caden Dupree. Sixth grade Scholar Athlete- Eli Foskey. Seventh grade Scholar Athlete- Jay Johnson. Pitcher of the Year- Braegan Cravey. Quality Award (for quality at bats) and Offensive Player of the Year- Austin Yorn. Quality Award and MVP- Clayton Beck.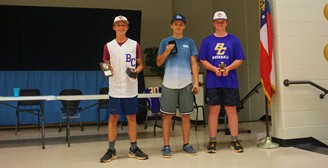 Pitcher of the Year, Quality Awards, Offensive Player of the Year, and MVP.



Congratulations to all the award winners.



© Copyright by BleckleyProgess.com

Top of Page