---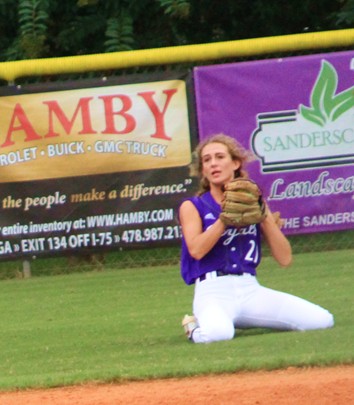 Riley Haley squeezes the ball after a sliding catch.



BCHS looked to build on yesterday's momentum Wednesday afternoon at Perry. Though a couple of scoring opportunities were missed, the Lady Royals capitalized on enough and got good pitching to beat the Lady Panthers.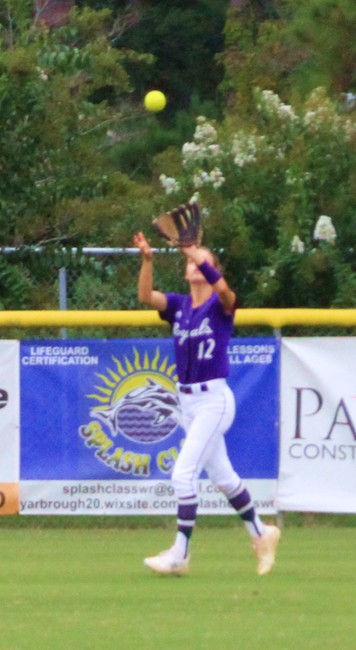 Jordyn Krieg gets under the ball.



Two runners were stranded in both the first and third innings. In the second, two-out, two-run singles by Riley Haley and Elisia Vickers gave BC a 4-0 lead. Perry got their only run in the third.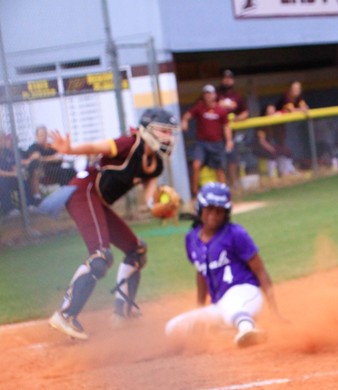 Pinch runner Ter'Nazia Elvine scored during BC's two-run fourth.



A run on an error and Clara Rickerson hit in the fourth capped all scoring as Bleckley won 6-1. Keel only allowed one baserunner in the final three innings. Rickerson was 2 for 3 with 1 RBI. Haley and Vickers each went 2 for 4 with 2 RBI. Jordyn Krieg went 3 for 4. Kemyah Anderson was 2 for 4.

The Lady Royals host Veterans High School tomorrow. JV play at 4 pm, varsity at 6.



© Copyright by BleckleyProgess.com

Top of Page