---
***image2center***

BCHS faced their toughest challenge of the season Friday night when they welcomed Northeast. The Raiders were 5-1, 2-0 in region play. In what was a defensive battle throughout, a late turnover helped the Royals rally and stay perfect on the season.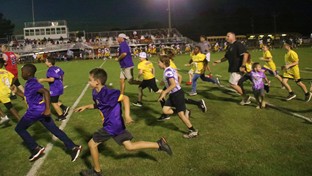 Rec. football players and coaches got to run out behind the team for rec. football night.



The Raiders scored the only touchdown of the first half. Set up by an interception on the BC 36, a 35-yard touchdown pass with 12 seconds left made it 6-0. The point after missed.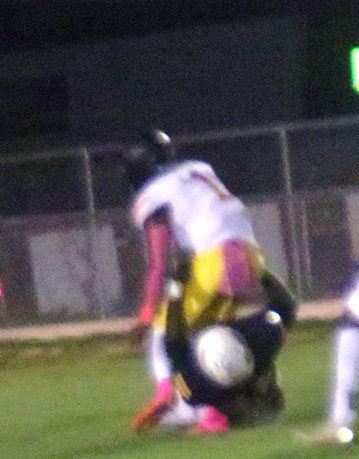 David Dent with a sack.



BC would score in unusual fashion with 40 seconds left in the third, getting a safety following a bad snap on a punt. The ensuing free kick put them on the Rader 45, but they were stopped on fourth down at the 39.


Lindsey Dykes State Farm was Friday's game sponsor. She and team members are pictured with Touchdown Club President Britt Stewart.



The Royal defense got a big stop in the fourth, holding Northeast out of the endzone on fourth and five from the BC 10. A fumble recovery on the Northeast 38 with 2:28 left in the game set the offense up with their best field position of the night.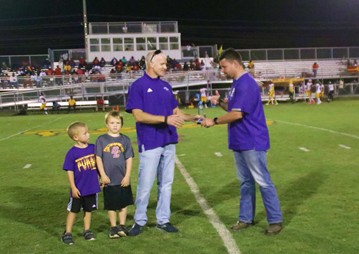 BCHS Principal Matt Gibbs was presented with the 2020 EMC Cooperative Sportsmanship Award by Ocmulgee EMC representative Brad Dowdy.



It took three fourth down conversions for Bleckley to reach the Raider one. Following a spike on first down. Jahvon Butler pushed his way into the endzone with 31 seconds left. The PAT was good, and BC led 9-6.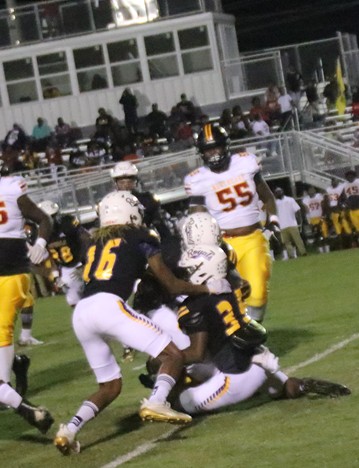 Austin Johnson and Arelius English are in on the stop.



Northeast got the ball back with 25 seconds left but never threatened as the Royals moved to 8-0. According to the Georgia High School Football Historians website, BC is in position to win their first region title since 1978.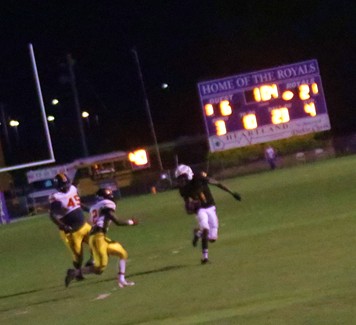 Jaden Mobley had two of the three fourth down conversions on the final drive.



Offensive stats reflect just how much of a defensive battle the game was. Butler had 36 yards on 20 carries. Jaden Mobley had four catches for 31 yards. Matthew Bland had two catches for 24 yards.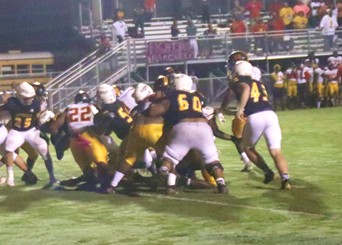 Jahvon Butler would fight his way into the endzone.



The Royals will face another tough test when they travel to the House of Pain to take on 4-2 (2-1 in region) Washington County October 22 at 7:30 pm.





© Copyright by BleckleyProgess.com

Top of Page