---
The BC Tennis Booster Club used Saturday as an opportunity to raise funds for the middle and high school programs.



Downtown Cochran was a hub of activitity Saturday with the annual Cochran-Bleckley Country Fest. Sponsored by the Chamber Of Commerce, the festival was moved downtown after being held on the courthouse square in the past.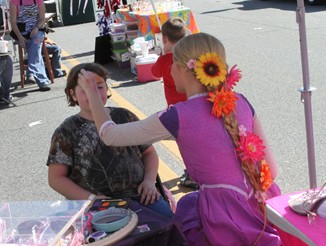 What's a festival without face painting? Especially when done by Rapunzel.



With a cool morning and highs not getting past the low 80's, it was true "Chamer Of Commerce weather" for the big event. Booths, sidewalk sales, and children's activities streched all the way down second street. The area was blocked off.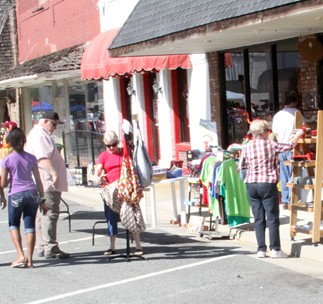 Many used their time downtown to shop at sidewalk sales being held by merchants.



As vendors packed up late that afternoon, the big stage in the town center (which featured entertainment throughout the day) came alive for a street dance. Local-based groups Tree Eight Foe and The Double Barrell Band rocked out.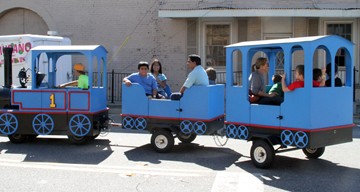 "Come on ride the train." The train ride was popular with children.



Attendees enjoyed the music so much, they not only were left wanting more, they got an encore. All in all, it was a good day for a festival.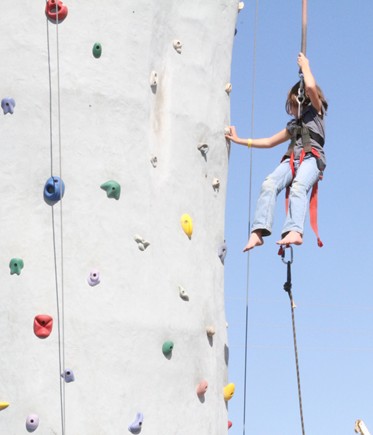 Several tried their hand at the rock wall.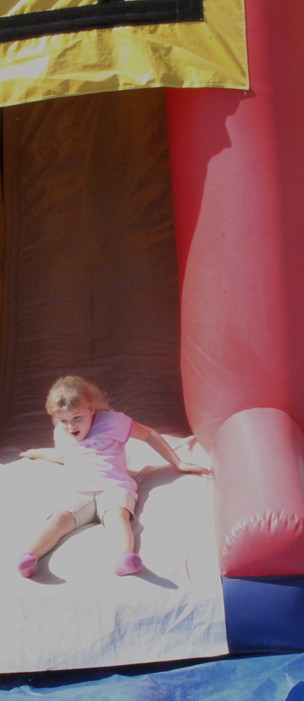 Lauren Coley enjoys the slide that also had a bounce house.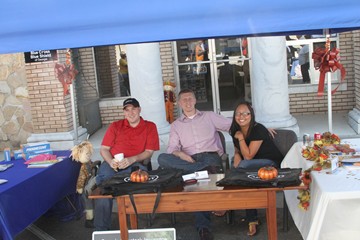 Some businesses used Saturday to reach out.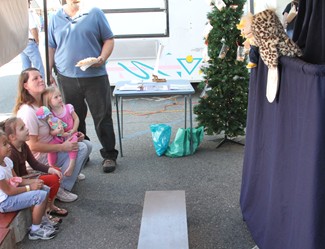 The Pilot Club had a puppet show teaching children about brain safety.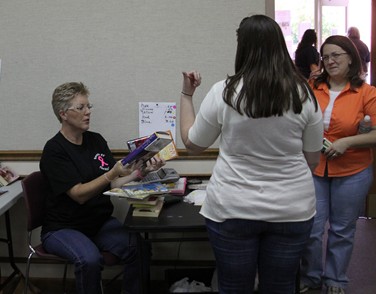 Friends Of The Library had a book sale inside the Cochran Library.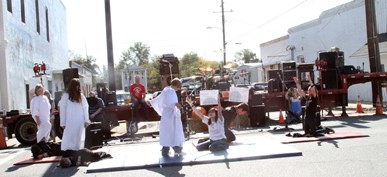 The UnAshamed Drama Team from House Of Grace presented a skit set to music.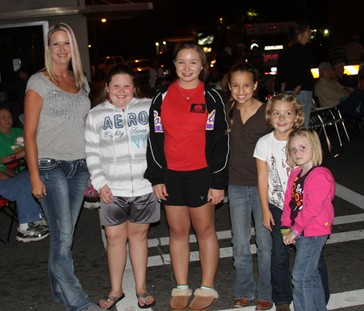 The street dance brought many out.

Members of Tree Eight Foe and the Double Barrell Band played together on a song by the Marshall Tucker Band.
© Copyright 2009 by BleckleyProgess.com

Top of Page