---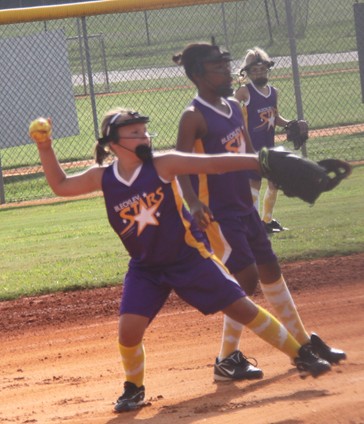 Logan White sets to throw from third for the 7-8 girls.



The rain passed and it was time to play ball. Both the Cochran and Hawkinsville rec departments were alive with the sounds of clanging bats and cheering fans.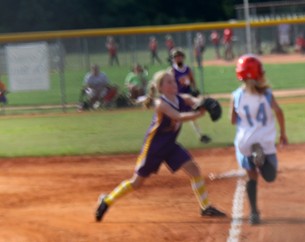 Ansley Abney reaches out to tag a runner going to first.



In Cochran: The 9-10 girls had an early 1-0 lead but only had two total baserunners in a 15-2 loss to Hawkinsville. They play Wednedday at 5:30 pm. The 7-8 girls picked up their first win of the year, 14-3 versus Telfair County. Their next game is Wednesday at 6 pm.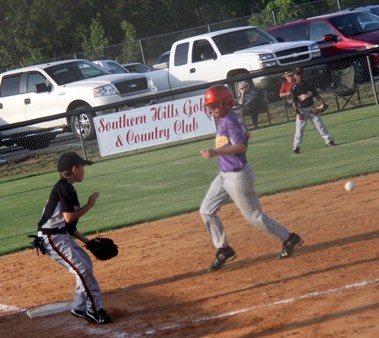 Dalton Shepherd would beat the ball to third.



Meanwhile in Hawkinsville: Telfair County forfeitted due to playing in another tournament, giving the 11-12 boys a berth into the second round Wednesday at 7 pm. Speaking of sevens, the 9-10 boys scored seven runs in one inning to go up 7-3 versus Wilcox County.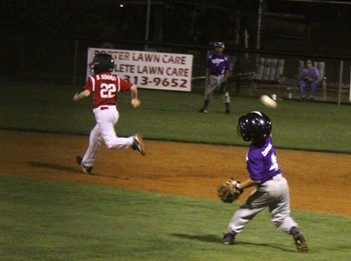 Luke Churchwell sets to throw to second.



However, it was the last they'd score in a 15-7 loss. Cochran will look to stay alive Wednesday at 5:30 pm. The 7-8 boys came in with a disadvantage, down three players. They were able to win versus Dodge County "White" 16-1.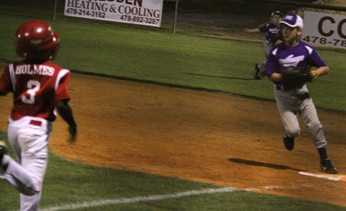 Carter Brannon steps on first for an unassisted put out.



Against Hawkinsville though, players in different positions on defense plus having ten batters versus Hawkinsville's full 13 made a difference in an 18-0 loss. They play Wednesday at 9:15 pm.


© Copyright 2009 by BleckleyProgess.com

Top of Page