---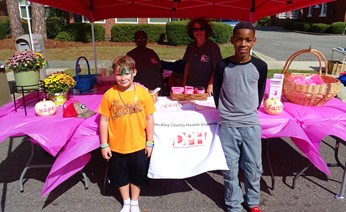 The Bleckley County Health Department had a pink booth for Breast Cancer awareness month.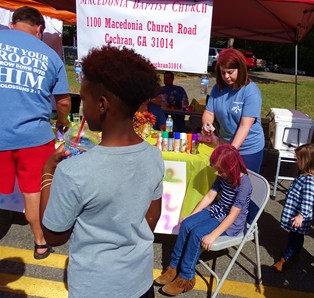 Morgan Warren colors hair at the Macedonia Baptist Church booth.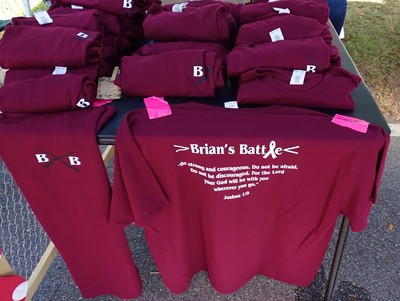 These T-Shirts will go toward the medical and travel expenses for Brian Smith as he battles cancer.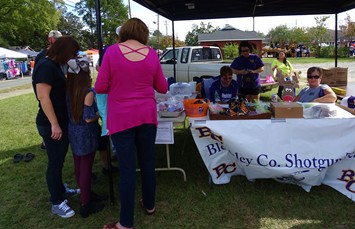 People check out the Bleckley Shotgun Team booth.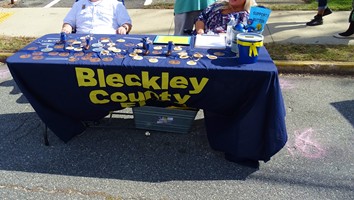 The Bleckley FFA sold ornaments to raise funds for the alumni scholarship.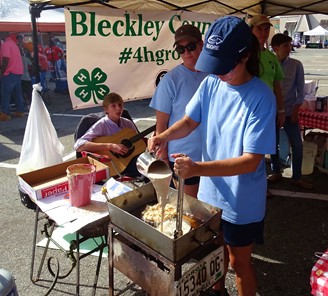 Extension Agent Brandi Mcgonagail pours batter for elephant ears sold at the 4-H booth.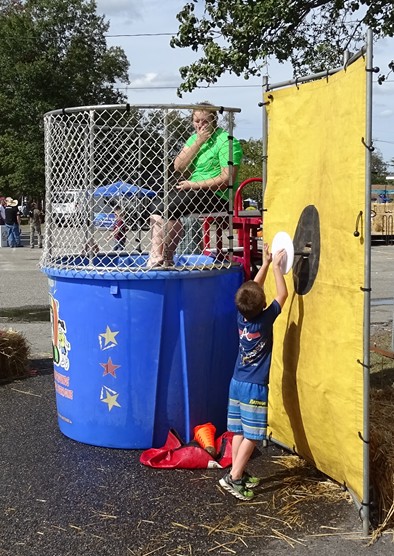 A risk of being in any dunking booth is having someone push the target.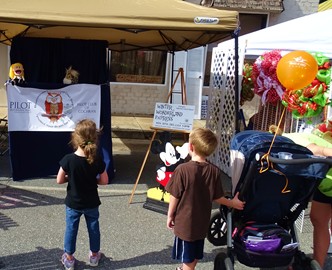 Children watch the Brain Matters puppet show presented by Pilot Club of Cochran.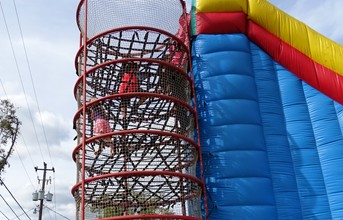 The tower and giant slide was a fun attraction for children.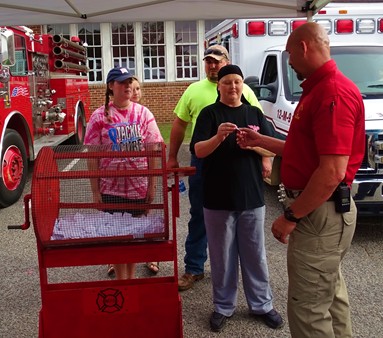 Jeanie Allen hands Bleckley County Fire Chief Matt Kelly the winning name in a gun raffle held. The raffle, put on by the fire department, was done to benefit Allen's medical expenses during her battle with cancer. Her husband Jason is a member of the fire department.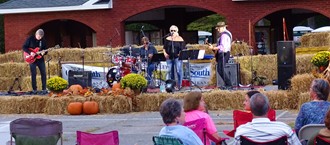 People enjoy the music of the Midlife Chryslers at the street dance.
© Copyright by BleckleyProgess.com

Top of Page