---
Though school will be out next week for Thanksgiving, there were several items of note to take place during Tuesday's monthly Board of Education meeting. It was held in the high school media center. Regina Smith was recognized for her contributions to the school district and community as Executive Director of Communities in Schools/Family Connection.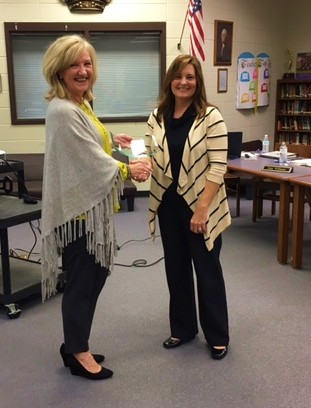 (Courtesy BleckleyProgress.com contributor) Regina Smith with BOE chair Kim Wright.



Also on hand was Jed Evans to present the Monsanto Grant to Bleckley Elementary. Evans nominated BCES for the grant. It was written by Assistant Superintendent Dr. Andrea Williams, Bleckley Elementary Assistant Principal Jenny Brooks, along with BCES teachers Terri Bennett and Christy Jones. According to board minutes, Brooks made the presentation to use the grant for an outdoor classroom and improvements to the school garden.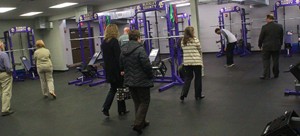 Board members and BCHS Assistant Principal Lara Rowland inspect the new weight room.



The board, along with BCHS Assistant Principal Lara Rowland, got a tour of the newly expanded weight room and locker room by head football coach Von Lassiter. Weights were paid for by the Royal Touchdown Club. Old weights are now at BCMS.

A resolution was passed to move Bleckley County Schools from the Oconee Fall Line Technical College service area to the Central Georgia Technical College service area. Before it's sent to the Technical College System of Georgia, a similar resolution will be sent to the Cochran City Council, Commissioner Bob Brockman, Senator Larry Walker, and Representative Bubber Epps.

From the executive session, the board accepted the resignation of BCMS Parapro Shemeka Sanders. Sanders was assistant coach on the middle school softball team and was going to be the assistant girls basketball coach.



© Copyright by BleckleyProgess.com

Top of Page