---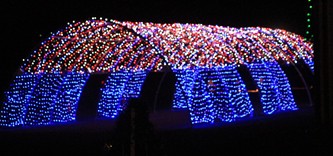 A tunnel of lights is one of many decorations outside the Heartland EMS building.



The outside of Heartland EMS shown bright with an assortment of Christmas lights. As you approach the building, Christmas music and the Winter Wonderland trolley horn can be heard. There are Christmas scenes including a nativity set up.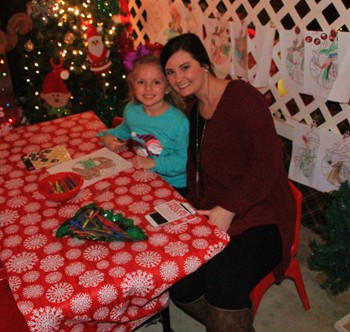 Coloring pictures was one of the activities available.



No doubt, you've reached the Winter Wonderland Express. A fundraiser for Pilot Club of Cochran, the annual event is jointly done by the Pilots and Princesses with a Purpose. Upon entering, excited children go from station to station to visit with princesses, super heroes, and other favorite characters. Some color and write letters to Santa.



The inside is decorated with trees, lights, a misfit toys display, anything and everything Christmas related. For $5, one can get their Christmas spirit quenched as well as capture memories. Winter Wonderland Express will be back in Cochran December 8-9 from 5-8 pm. Heartland EMS is located at 256 Lucas Road.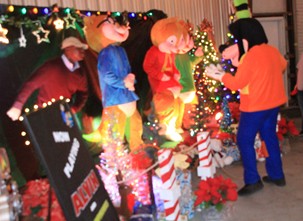 You might say the chipmunks had a "goofy" conductor.
© Copyright by BleckleyProgess.com

Top of Page