---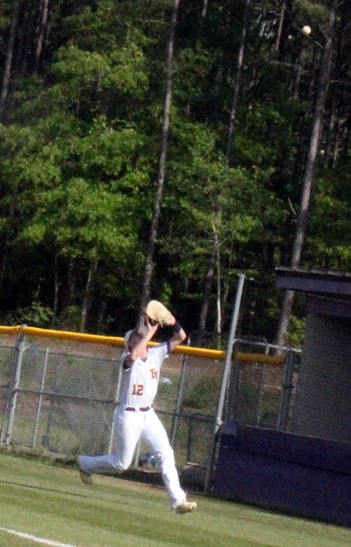 Steven Knighton shields his eyes while tracking down a foul pop.



Because of wet field conditions when BCHS was to play at Southwest in March, the Royals and Patriots had both games of their region series in Cochran Friday afternoon. Bleckley had little trouble winning either game.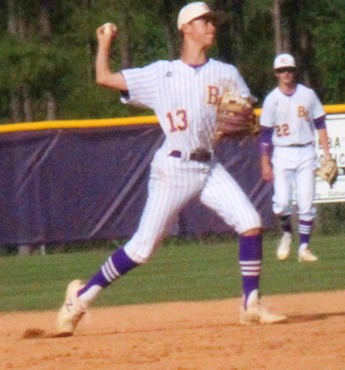 Carson Waters pitched in game two after Lane Kitchens left with arm soreness.



Game one saw the Royals take a 5-0 lead after two innings. After recording nine straight outs to begin the game, Shayne Cannon walked the leadoff batter in the fourth. It was the only baserunner he'd allow. A Lane Kitchens RBI groundout in the home half pushed BC's lead to 6-0. Andrew Butler came home in the fifth on a wild pitch as part of four runs to win the game 10-0.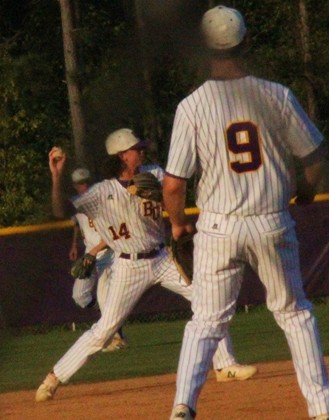 Tripp Purser throws from short.



Sam Knighton went 3 for 3 with three doubles and 2 RBI. Carter Raffield was 2 for 3 with a pair of doubles and 1 RBI. Noah Wimberly went 1 for 2 with a double Carson Waters was 1 for 2. Cannon threw a no-hitter.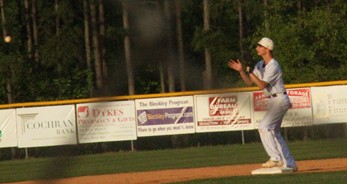 Noah Wimberly receives the ball at second base.



Southwest was home team in game two. A 12-run first and three in the third capped BC's 15-0 win. Joseph Spires was 3 for 3 with a double and 3 RBI. Sam Knighton was 2 for 3 with a double, triple, and RBI groundout. Tripp Purser and Andrew Butler each went 2 for 3 with 2 RBI. Lane Kitchens and Steven Knighton were both 1 for 2 with 1 RBI.

BCHS plays at Dodge County April 17. Game time is 5 pm.



© Copyright by BleckleyProgess.com

Top of Page