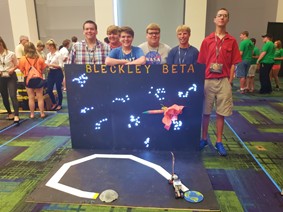 The Robotics team.



Bleckley County High School students were among over 8,000 attendees at the National Beta Club Convention held June 17-20 in Savannah. The convention served as a place for showcasing talents and academic abilities. It was also an opportunity for Bleckley Beta members to enhance leadership skills, share service ideas, and make friends with other students as they competed.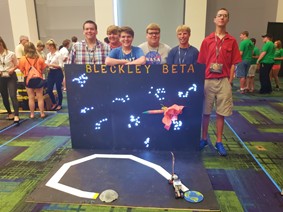 The Robotics team.



Students who qualified in their events at the state convention held in January competed at nationals. Bleckley had competitors in nine events. Though three did not make to the stage, congratulations are in order for their hard work.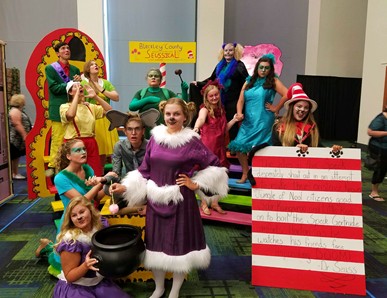 The Living Literature team portrayed a story familiar to BCHS, Seussical.



The Robotics team consisted of: Louie Lumley, Jr., Evan Thomas, Tucker Felkins, Ben DeLoach, Donald Warren, and Nick Warren. Madison Arnold made a Technology Service Project Video. The Living Literature Team was: Abigail Belflower, Miranda Belflower, Abbie Carr, Regan Cole, Skyler Johnson, Bailey Knighton, MaKenzie Leatherwood, Tori Little, Noah Paradis, Carlie Peavy, Josh Trice, and Meri Kait Smith.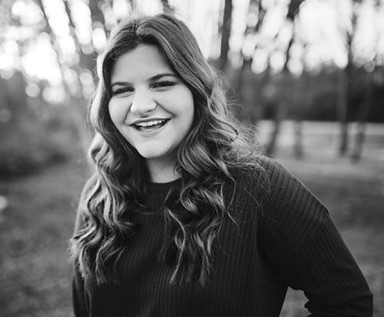 Madison Arnold.



Of the six events that placed, five were in the top four or higher. Dawson Greer and Noah Shedd finished seventh in special talent. The Fresh Look at Beta team of Maisi Corbin, Olivia Williams, Anna Johnson, and Chloe Mullis placed fourth. Louie Lumley, who was state champion in Division I Agriculture (Agrscience/Agribusiness) won the national title. Hadden Powell won a national title, finishing first in Visual Arts - Mixed Media. Gage Kiddle was national runner up in Visual Arts- Sculpture.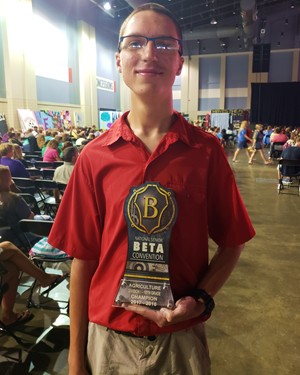 Louie Lumley.



After placing in the top eight to qualify for the finals, the Beta Club Show Choir finished national runner up. Under the direction of Kelli Greer, BCHS wowed the audience, receiving standing ovations for both performances.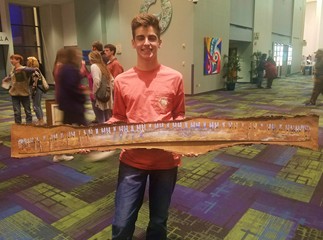 Hadden Powell



Show Choir members are: Parker Arnold, Cameilla Blash,
Calvin Bogue, Dylan Bowen, Spencer Brown, Emily Collins, Cade Cooper, Logan Filion, Dawson Greer, Carrie Gilbert, Seth Hall, Rebecca Howell, Ethan Hulsey, Brooke Krieg, MaKenzie Leatherwood, Tori Little, Darci Maxwell, Adasia McClinton, Chloe Mullis, Noah Paradis, Noah Shedd, Hope Thompson, Carson Waters, Demetreon Wells. Please check out the club Facebook page for videos and more convention pictures.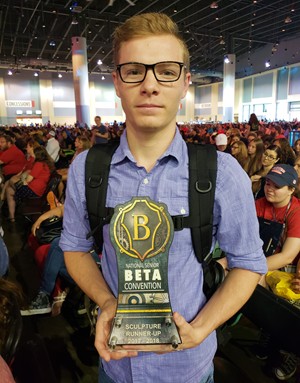 Gage Kiddle



Beta Club sponsor is Dr. Cindy Felkins. The club would like to thank the school system, parents, friends, chaperones, and community for their support. Because of you, the students have shined locally, as well as at the state and national levels.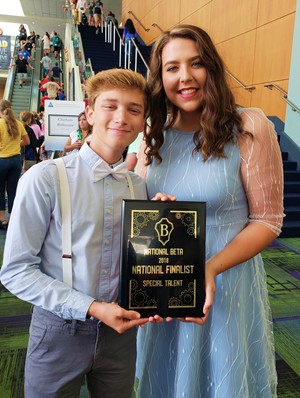 Noah Shedd and Dawson Greer



Special thanks to Kelli Greer, Jill Brack, Cori Duffey, Billie Lumley, Emmie Meadows, and Nikki Rambo. Thank you also to Mi Waters and many other parents in attendance for taking photos and videos.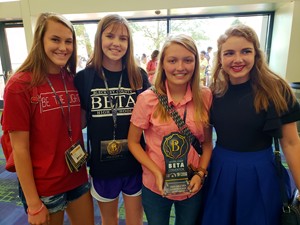 The Fresh Look at Beta team.
© Copyright by BleckleyProgess.com

Top of Page