---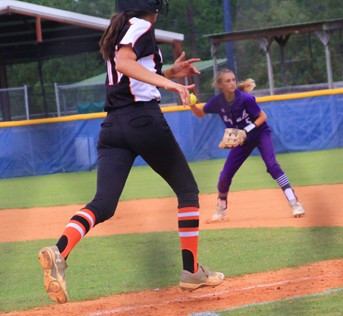 Regan Wimberly sets to throw from second.



The Lady Royals traveled to Hazlehurst for a pair non-region games in the Jeff Davis Midseason Classic. It was their first appearance under Teres Gray.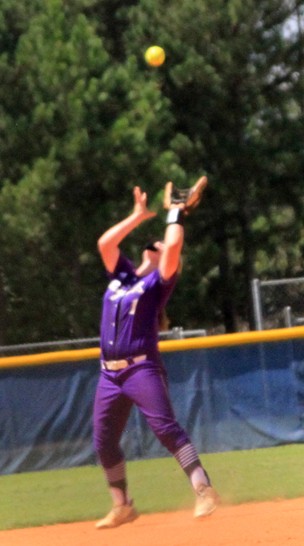 Riley Edge gets under a pop fly.



Though Macey Haley hit a two-run home run, Bleckley suffered their third loss of the season against Bacon County, 6-2. Abbey Sims three-run home run against Metter capped a four-run bottom of the first. Up 4-3 in the third, BC had runners at first and third in the home half but did not score. Darci Dillard walked with the bases loaded in the fourth.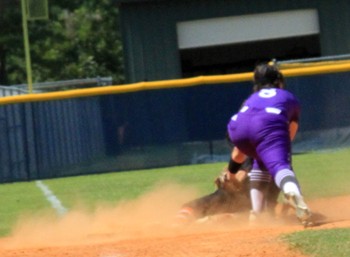 This tag out by Emily Sanders helped Bleckley escape a two on, no out jam in the fifth.



BC worked out of a two on, no out jam in the fifth as time expired to win 5-3. Sims was 1 for 2. Dillard went 1 for 2 with a double. Landa Dominy went 1 for 2 with an RBI double. The Lady Royals will play a home varsity doubleheader against Wilcox County September 10. Game one starts at 4 pm.



© Copyright by BleckleyProgess.com

Top of Page