---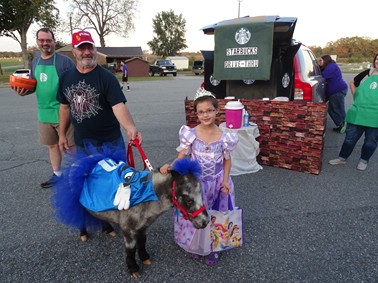 This miniature horse got plenty of notice at Bethany Baptist's trunk or treat.



Though Cochran isn't the biggest city, it can be a very busy at times. Take Halloween night for example.



Bethany Baptist Church held a trunk or treat. Besides getting to visit different trunks for candy, there was also a miniature pony to pet.



A drive toward Second Street saw people traveling in the backs of trucks. First Baptist Church's parking lot was full, as was Citizens Bank of Cochran. More people could be seen walking down the street, bags and buckets in hand.



First Baptist was a hub of activity hosting a fall festival. The event featured a variety of games and activities as well as free hot dogs. Organizers estimated the crowd at 1,500.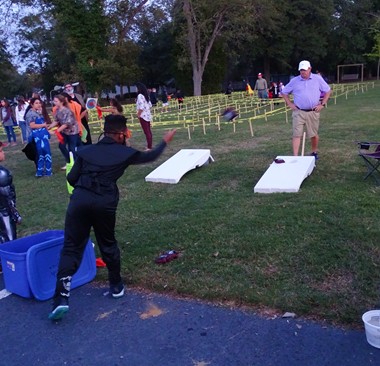 Middle Georgia State basketball men's head coach ran a corn hole game at First Baptist Church's fall festival.



Further down second street, flashing lights and smoke could be seen from one yard. Horror monsters lumbered about. Children by the hundreds came to check out the scenery, get a scare, and of course, candy.



The home of James and Rebecca Davidson has become a regular stop for many on Halloween. Besides the yard full of lights, skeleton-themed props, and monsters, there was also a place to donate food and supplies to Georgia Canine Rescue and Rehab.



Davidson said he's always loved Halloween. He and Rebecca have decorated their house for six years, adding different things each year. Even as it grew close to 9 pm, the time when the city ended official trick or treating hours, a few people could be seen in the yard.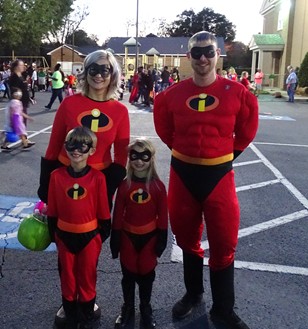 You might say this was a truly "Incredible" family.



Overall, it appears people had a spook-tacular time celebrating Halloween.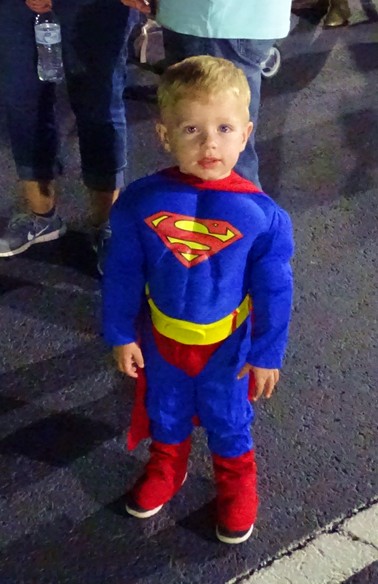 It's a bird, it's a plane, it's Cooper Davis.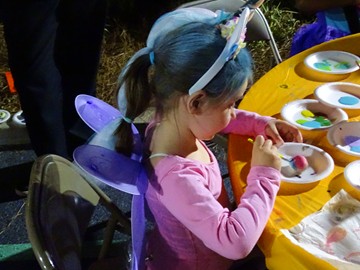 One of the quieter activities offered at First Baptist was the chance to paint rocks.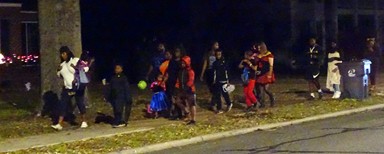 People of all ages walk Second Street in search of candy.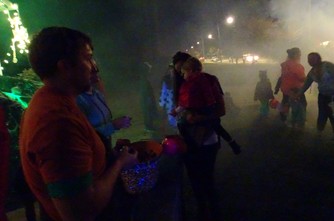 James Davidson hands out candy to trick or treaters.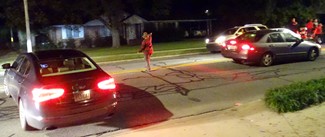 Traffic was so busy on Second Street, Freddy Krueger had to help direct traffic.
© Copyright by BleckleyProgess.com

Top of Page