---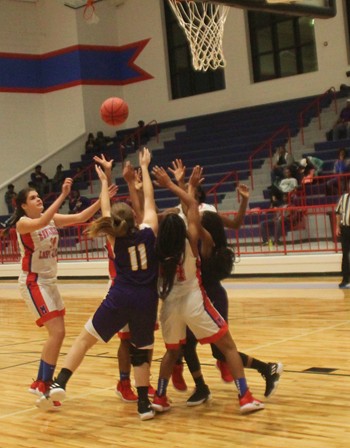 Millie Hulsey battles for a rebound.



BCHS sought to get 2019 off to a good start as teams traveled to Mount Vernon to wrap up their season series with Montgomery County. The Lady Eagles and Royals won when teams met in Cochran this past November.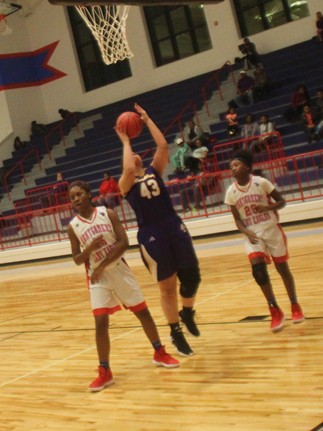 Alyssa Fortune squares up to shoot.



An 11-2 second quarter run helped the Lady Royals turn what was a three-point advantage into a 23-11 halftime lead. MC slowly chipped away, drawing within five points late in the fourth quarter. Jalexia Taylor made four straight free throws as part of an 8-0 closing burst by BC helping them to a 43-30 win. Both she and Alyssa Fortune had 11 points.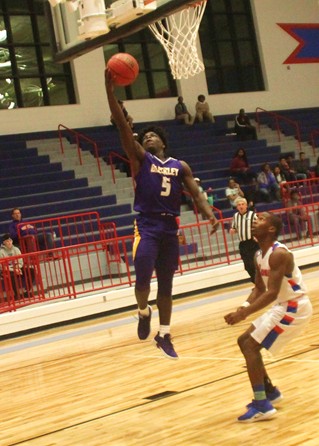 Ty Williams lays the ball up.



The Royals used a 10-0 run to erase an eight-point Eagle lead in the second but trailed 30-26 at halftime. Down two in the third, MC closed on a 13-0 run. Nykeem Farrow hit back to back three's to begin the fourth. Deandre Pitts' basket with under five minute left drew BC within five but they could get no closer, losing 75-64.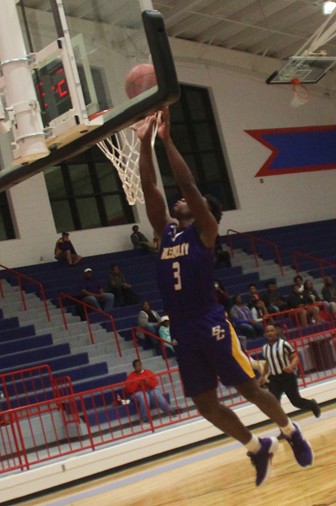 Nykeem Farrow had eight points in the fourth quarter.



Pitts had 11 points. Farrow finished with 19 points. Shontavian Manuel scored 20 points. Bleckley plays at Dodge County tomorrow, varsity tip time is 6 pm.



© Copyright by BleckleyProgess.com

Top of Page