---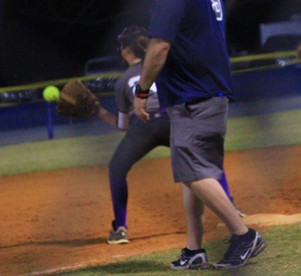 Addison Hill receives the ball at first base.



While winning would obviously be good, the goal of the B-Team, the newest local-based travel softball team, has been to provide experience for young players and an opportunity to be ready for the next level of school softball by playing together. At Saturday's USSSA "Cordele Slam," they got the best of both worlds.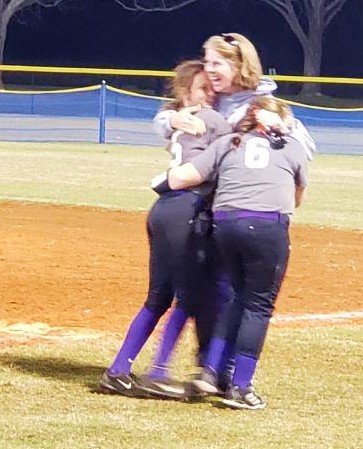 (Courtesy BleckleyProgress.com contributor.) Players hug coach Nisi Haley following the team's 4-3 semifinal win against Next Level.



Following an 11-4 loss to the Lady Tomahawks in pool play where an eight-run inning blew open what had been a tie game, the B-Team opened Silver/B bracket play against Panhandle Heat. Leading 3-1 in the final at bat, the Heat got a leadoff double. The B-Team though would only give up one run to pick up their first win 3-2.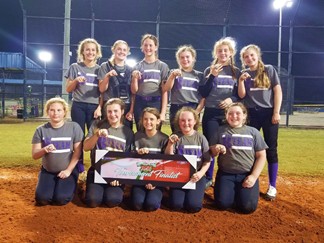 (Courtesy BleckleyProgress.com contributor.) The team with their rings received for getting runner up.



It was another close contest in the semifinals as the B-Team prevailed over Next Level Fastpitch 4-3. They lost to the South Effingham Angels 8-0 in the title game, another team with much more experience. But it was another big step in the progression of this 14u softball team with several players just 11 years old.



© Copyright by BleckleyProgess.com

Top of Page