---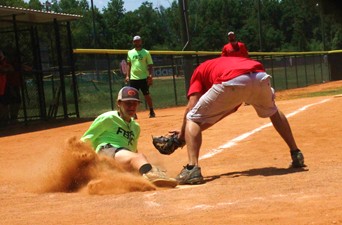 JT Mullis scored the game winning run for First Baptist 2.



Church league softball tournament action resumed Saturday morning at the rec. department. By about 1:30 pm, the 12-team field had been reduced to three. First Baptist Church team two and Mt. Zion Baptist Church of Danville faced off for the opportunity to take on undefeated Lakeview Baptist Church.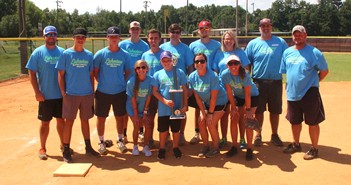 Lakeview Baptist with the trophy.



FBC trailed 5-3 going to the bottom of the seventh but took advantage of Mt. Zion miscues to score three times and win 6-5. In the championship game, Lakeview Baptist went ahead with three runs in the sixth. FBC had the tying run at third with less than two outs in the seventh but couldn't score as Lakeview repeated as tournament champions, winning 6-5.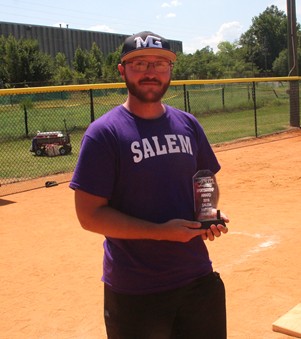 Youth minister Austin Jones accepted the sportsmanship award for Salem Baptist Church.



Salem Baptist Church won the sportsmanship award. Earlier this year, the church remodeled their ballfield and hosted games for the first time in years.



© Copyright by BleckleyProgess.com

Top of Page