---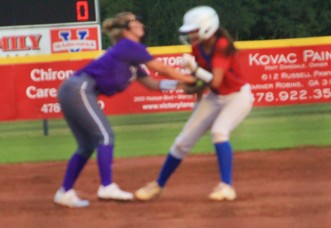 Darci Dillard finishes off a rundown play.



After two straight weather-related postponements, BCHS looked to finally play Thursday in Kathleen against Veterans High School. Despite the layoff and weather delay during the game, the Lady Royals came close to making a big comeback.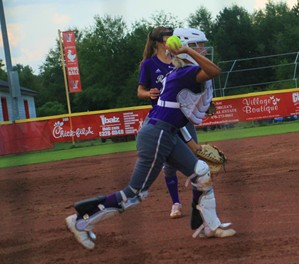 Rebecca Bowling fields a bunt.



Leading 1-0 in the bottom of the first on an error, play was stopped due to lightning. It'd also been raining hard. The game resumed over an hour later. Two runs each in the second and third put Veterans up 4-1.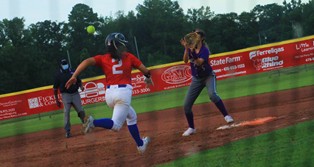 Reagan Wimberly is there to cover at first base.



Clara Rickerson had a two-out RBI single in the sixth, cutting into what was a 5-1 deficit Addisyn Keel had an RBI double with two outs in the seventh, but the tying runs were left on base as Bleckley lost 5-3.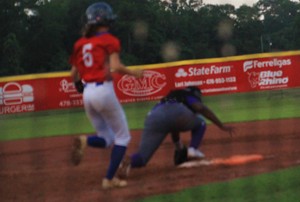 Trinity Glover stretches to stay on the bag.



Jordyn Krieg went 2 for 3. Rickerson was 1 for 2 with 1 RBI. Trinity Glover went 1 for 2. Bleckley will take on Harlem High School at Dodge County High School Saturday at 1 pm.



© Copyright by BleckleyProgess.com

Top of Page