---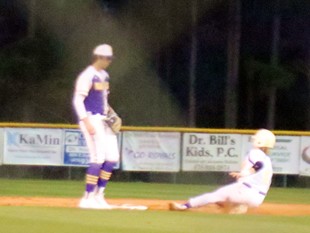 J.R. Fordham steals second base.



BCHS finally got to play at home Monday, hosting former region rival Crawford County. Despite missing several scoring opportunities, the Royals did enough to win.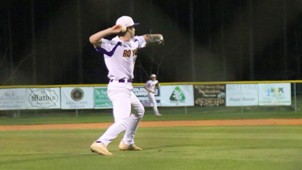 Eli Mullis fields a bunt.



Willie Harrisís third inning sac fly made it 4-0. Crawford got two in the fourth. A bases loaded, no outs opportunity in the home half produced no runs. BC had runners at second and third, one out in the fifth and still didnít score.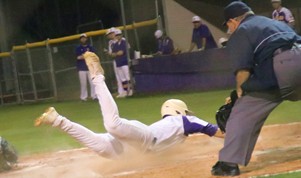 Brody Little scores.



A pair of dropped fly balls and Eli Mullis single in the sixth contributed to two Royal runs. Bleckley went on to win 6-2, stranding 10 runners. Brody Little went 2 for 3. J.R. Fordham was 1 for 2. The Royals host Toombs County tomorrow at 6 pm.



© Copyright by BleckleyProgess.com

Top of Page