---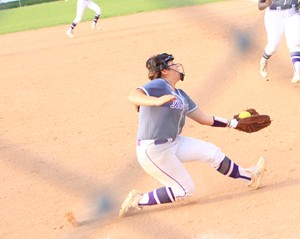 Clara Rickerson makes a sliding catch at third base.



BCHS welcomed the Veterans Lady Warhawks to Cochran Thursday afternoon. What was a close game ultimately slipped away by a bad inning and numerous missed opportunities.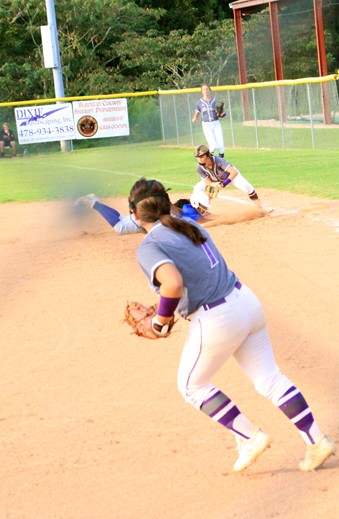 She would recover and throw to first in time to double off the runner before they could get back.



Down 1-0 in the third, a second and third opportunity with one out produced no runs. Another was stranded in the fourth, a runner was doubled up in the fifth Veterans got two in their half of the fifth, four in the sixth. Down 8-0 in the bottom of the seventh, BC loaded the bases.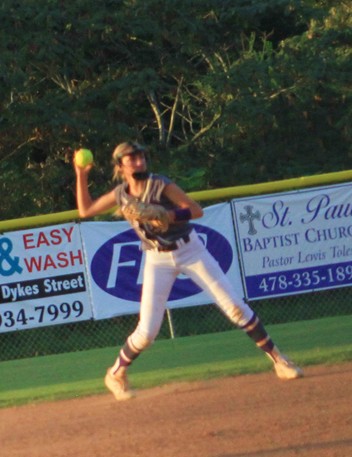 Reagan Wimberly sets to throw to first base.



They scored twice but left the bases loaded in an 8-2 loss. Nine runners were stranded overall. Jordyn Krieg went 3 for 4. Elisia Vickers went 2 for 3 with 1 RBI. Reagan Wimberly went 2 for 3.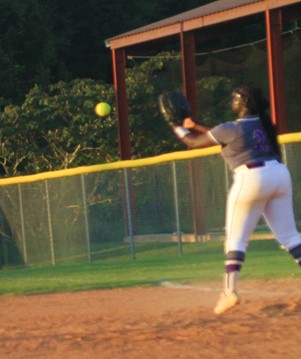 Elisia Vickers receives the ball.



Head coach Teresa Gray is back with the team. The Lady Royals host Washington County September 14 at 5:30 pm.



© Copyright by BleckleyProgess.com

Top of Page