---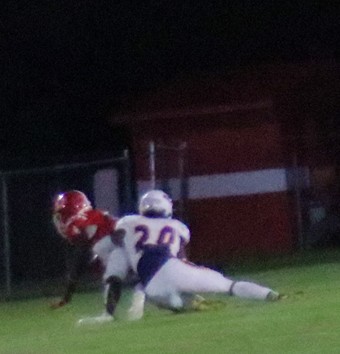 Christian Newbern with a tackle.



BCHS and Dodge renewed their longstanding rivalry Friday night in Eastman. The Indians are now led by former Royal assistant Ray Hardin. In what was a close, intense game, the Royal defense made several plays to help lead the team to a third straight win in the series.


TJ Mays races to the endzone.



Jaden Mobley returned the opening kickoff to midfield. On fourth and one from the one, Jahvon Butler punched it in to give BC a 7-0 lead with 6:30 left. The Indians used a flea flicker on their first possession to get to the Royal 30. Bleckley's defense though would prevent them from going any further.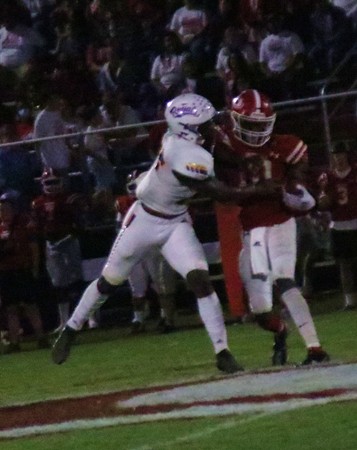 Austin Johnson wraps up an Indian runner.



Dodge though would get on the board in the first minute of the second quarter on a 22-yard touchdown run. The point after was missed. Later on, Bleckley was backed up to their own 13. Eli Mullis connected with TJ Mays on an 87-yard catch and run, With 5:13 left, it was 14-6.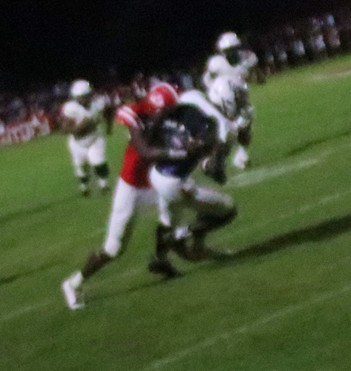 Darwin Yates fights for yards.



After a muffed punt, the Royal offense reached the Dodge 10, but penalties would push them back. It was 14-6 at halftime. Each team's defense stopped the other in the third until Dodge, aided by a face mask penalty, got to the Royal 4.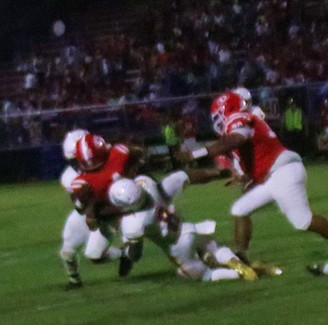 Nehemiah Mack is in on the stop.



With 1:14 left, a four-yard touchdown run cut the deficit to two. The two-point conversion failed. Dodge reached the Royal 27 early in the fourth. Markeze Brown intercepted the ball in the endzone to end the threat.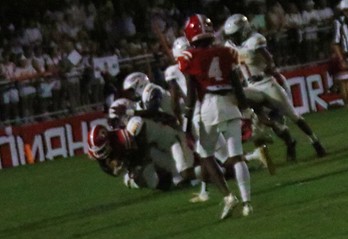 A host of Royals make the tackle.



Dodge appeared poised to get the ball back with over three minutes left and good field position, but a fumble recovery by BC set their offense up at the Indian one. Eli Mullis ran it in with 3:48 left.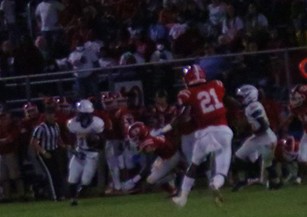 Jaden Mobley cuts upfield.



BC's nine-point advantage was short lived as Dodge returned the ensuing kickoff to the Royal 19. With 2:58 left, Dodge had gotten within 21-19. The BC offense was unable to move the ball and DC got one more shot with 47 seconds left.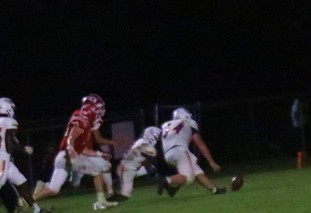 Zeb Dubois would fall on this fumble.



Though they started from the Royal 47, a penalty and four straight stops from BC's defense preserved a 21-19 win. Mullis was 9 of 14 for 179 and one touchdown. Butler rushed for 82 yards on 20 carries.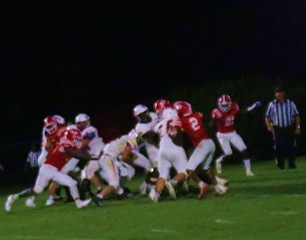 Eli Mullis fights his way into the endzone.



Bleckley will celebrate Homecoming against Monticello October 1 at 7:30 pm.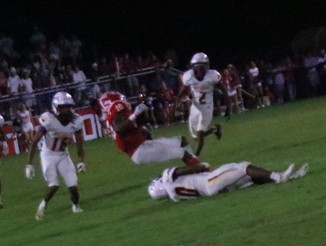 J'Shun Height made this tackle on fourth down to help seal the win.
© Copyright by BleckleyProgess.com

Top of Page