---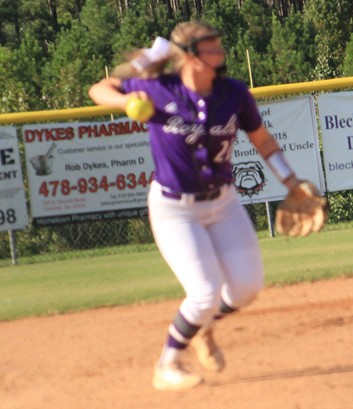 Darci Dillard sets to throw from short.



BCHS began what they hoped was the first step toward a trip to Columbus against Fitzgerald Tuesday afternoon. The Lady Royals had little trouble defeating the Lady Canes and advancing.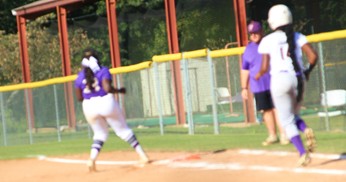 Elisia Vickers gets an unassisted out at first base.



Game one saw BC jump out to a 9-1 lead after two innings, then score two more in the third. They were only retired in order in the fourth in winning 11-1. Riley Haley struck out seven, giving up two hits.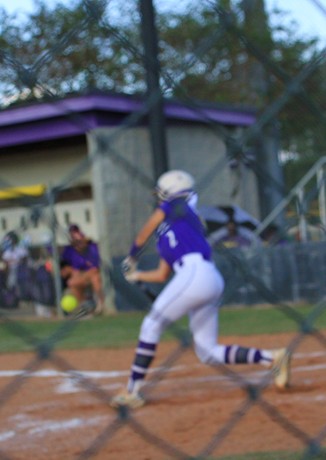 Rebecca Bowling gets a hit.



She was also 1 for 2 with 1 RBI. Rebecca Bowling was 2 for 2 with 2 RBI. Elisia Vickers was 2 for 3 with a double, triple and 2 RBI. Jordyn Krieg was 2 for 3 with a double. Regan Wimberly went 1 for 2 with a sac bunt and 1 RBI. Clara Rickerson was 1 for 2.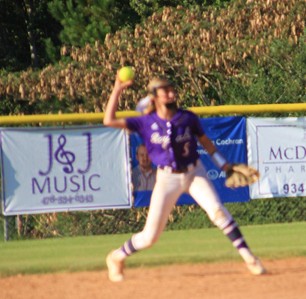 Reagan Wimberly sets to throw from second base.



In game two, the Lady Royals jumped out to a 5-0 lead but missed a bases loaded opportunity in the second. However, they scored two in the third, another on a bases loaded walk in fourth, and three in the fifth to win 11-0. Itís the eighth straight sweet 16 appearance for BCHS.


Clara Rickerson was safe at second base.



Krieg struck out seven in four innings, giving up one hit. She also went 2 for 4 with 3 RBI. Haley was 2 for 3 with 1 RBI. Bleckley travels to Bremen for round two. Games one and two will be on October 19 at 4:30 and 6:30 pm with the *if* game on October 20 at 4:30.


© Copyright by BleckleyProgess.com

Top of Page