---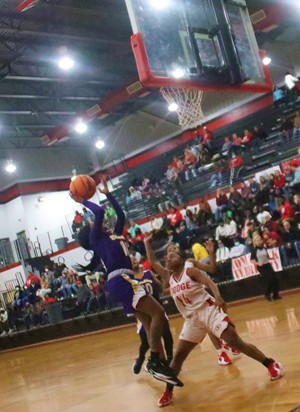 Jalexia Taylor shoots.



BCHS made the short trip to Eastman in a renewal of their rivalry with Dodge County. On what was a cold and damp night outside, both teams had cold spells which led to losses.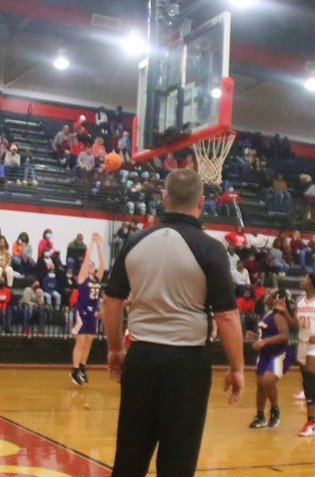 Millie Hulsey shoots a corner jumper.



The Lady Royals were down 16-12 after one quarter but were outscored 22-6 in the second. BC didnít get close again, trailing by as many as 30 points in the second half. They lost 63-42. Jalexia Taylor had 26 points. Amya Roberts scored 10 points.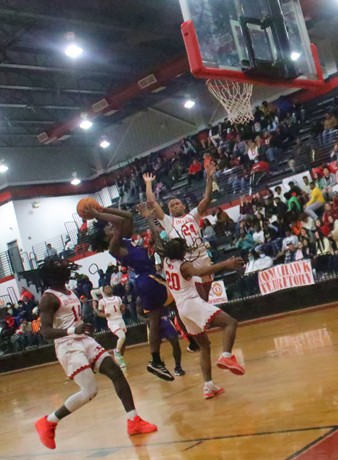 Kamari Mack battles a double team.



Down 26-19 at halftime, Dodge opened the third on a 13-2 run. The Royals couldnít recover, losing 56-39. Caleb Farrow had 11 points. Nykez Farrow scored 10 points.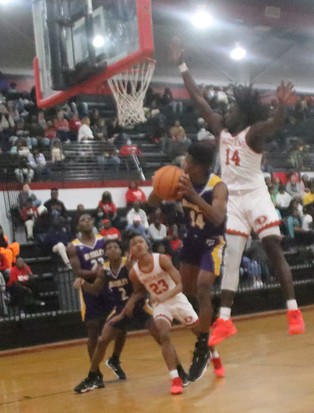 An Indians player tries to stop Kam Everett's drive.



Bleckley plays at Southwest tomorrow. Tip time is 2 pm.



© Copyright by BleckleyProgess.com

Top of Page