---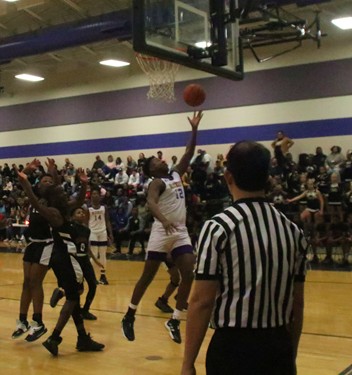 Trevon Harris tries to scoop up a shot.



Barons basketball made history last year, winning the school's first region title. In front of a packed home gym, BCMS went for a second straight title Thursday afternoon against J.R. Trippe.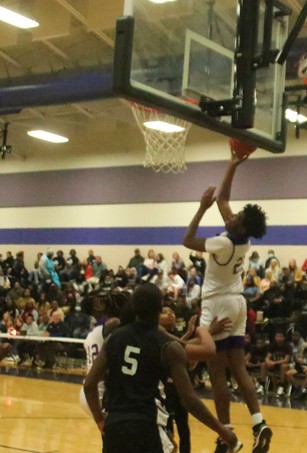 CJ Stanley goes reverse to score.



It was 24-16 in the fourth when Trevon Harris fouled out with over four minutes left. A game-tying three with 1:45 left capped the Chiefs 10-2 run to tie the game at 26. Both teams missed opportunities in the final minute, sending the game to overtime.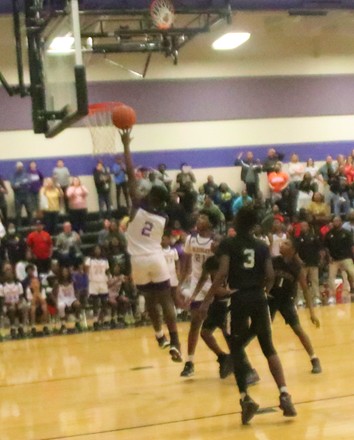 This layup by Demaryus Walters proved to be the game-winner.



Things got wild during the extra session. With 1:38 left and BC down by one, there was a scramble for the ball on the floor. The J.R. Trippe head coach ran onto the court where the players were In an apparent attempt to call time out. This prompted several BC fans to try and storm the court. School officials, along with law enforcement (some off-duty) acted quickly to prevent any incidents.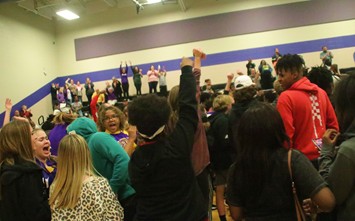 Fans and cheerleaders celebrate after the win.



Still down 29-28 with 20 seconds left, Demaryus Walters scored. BC defense prevented the Chiefs from scoring, then forced a five-second violation. The clock struck zero, causing fans again to rush the floor. But a foul was called, and fans were ushered back.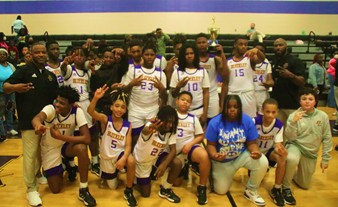 The team with coaches Antonio Farrow and Derrick Farrow.



With just 2.2 seconds left, both free throws were missed intentionally. A desperation heave bounced away as fans were finally able to rush the floor to celebrate the 30-29 win, and second straight MGMSAA title. Harris and Joshua Stanley scored eighth points. CJ Stanley added seven points. The Barons finish 15-1.



© Copyright by BleckleyProgess.com

Top of Page