---
BCHS wrapped up their season series against Hawkinsville Monday afternoon at the Lady Devils new home. After jumping out to an early lead, the Lady Royals found themselves in a dogfight. But they would find a way to pull it out in the end.

Four walks and an error contributed to six first inning runs for BC. Hawkinsville though answered with three in the home half. They would follow with two runs each in the second and third to take a 7-6 lead.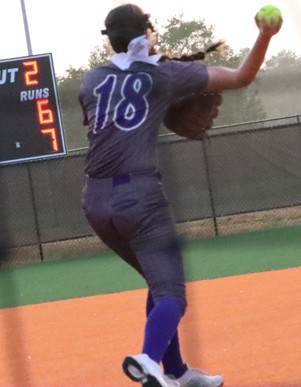 Addison Hill sets to throw.



It remained that way until the sixth when Bleckley scored three times, including a two-run triple by Kenna Bowman. Hawkinsville though tied the game in the home half on a two-run throwing error with two outs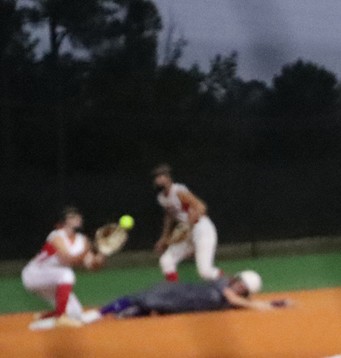 Marley Jarrell is safe at second.



Marley Jarrell's RBI hit broke the tie in the seventh. In the bottom of the seventh, the Lady Devils had the tying run on at third with two outs. A bunt was fielded by Riley Haley, who tossed to Jarrell covering first for the out. Jarrell tossed home to Nyra Waters who tagged out the runner trying to score as BC held on 10-9.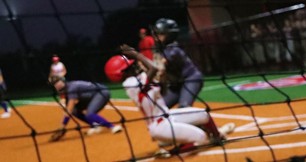 Nyra Waters tags out the potential tying run to end the game.



Jarrell was 3 for 3 with 2 RBI. Bowman was 2 for 4 with 3 RBI. Waters was 2 for 4 with 1 RBI. Haley was 2 for 5 with 1 RBI. Bleckley hosts Jefferson County tomorrow at 5:30 pm. The Nikki Graham Memorial Scholarship will award one to a senior player at 5 pm.



© Copyright by BleckleyProgess.com

Top of Page