---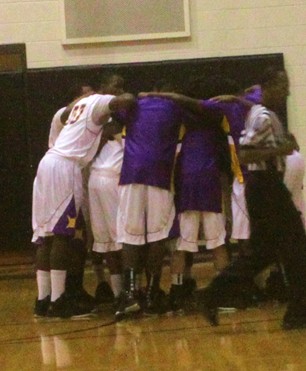 Players huddle before the start of Saturday's game.



Second-seeded Bleckley welcomed Northeast for the first home state basketball playoff game since 2007. Though the Royals arguably only had one good quarter, they would live to fight another day.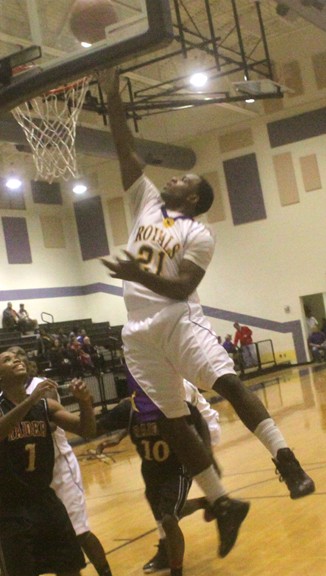 Ken Hughes tips a ball in.



A 10-2 Viking streak erased an early seven-point lead as Northeast led 10-9 after one. The deficit grew to 10 as BCHS scored three points in the first 5:26 and missed their first eight free throws. Mario Beck's jumper with 39 seconds left made it 19-13 Vikings at halftime.



Dominic Ligon (battling for rebound position) had nine points.



Dominic Ligon had two three's as part of a 20-2 third quarter run. Leading 41-29 after three, Bleckley's lead grew to 15. Northeast used an 18-5 run to get within 55-53 with 10 seconds left. Marcus Mack hit one of two free throws with eight seconds remaining and a game-tying three was short as BCHS survived 56-53.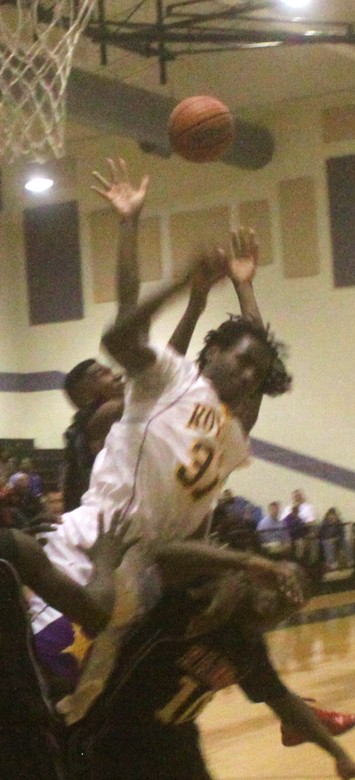 Jaquante Burns is caught in a mass of players fighting for the ball.



Mack led with 11. Ken Hughes scored 10. The Royals went the final four minutes without a basket and shot 8 of 25 from the foul line. After the game, head coach Clifford Kerbo called the foul shooting "ugly." While he did praise their third quarter play, he said they had a "mental lapse" in the fourth and also said they weren't "tuned in" during the first and second. Bleckley had 14 first half turnovers.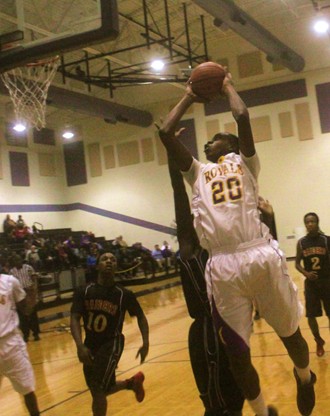 Mario Beck scored nine points.



On the positive side, he praised the bench, including the efforts of Ligon, Quan Fleming, and Dytrez Nelson (who started the second half.) Kerbo said their bench had been helpful all year noting "We're not stuck on a set five." And despite the less than stellar numbers, Kerbo was proud they could pull one out.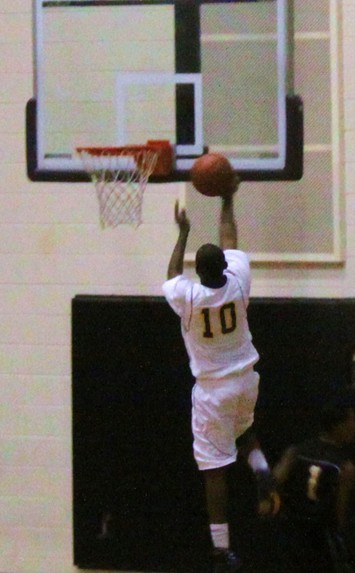 Marcus Mack goes in for a layup.



"No matter how ugly it is, it is a win. I'm proud of them. We're moving on. We'll correct some of those things Monday and Tuesday, and we'll get ready to play on Wednesday." That game will be in Albany versus the third-ranked Albany Indians. Tip time is 6 pm.


© Copyright 2009 by BleckleyProgess.com

Top of Page