---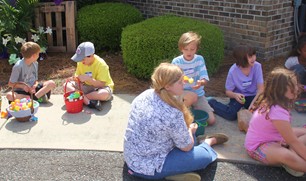 Children check out what was in their eggs at Mt. Calvary Baptist Church.



Eggs were filled with candy and hid, crafts were laid out, and sandwiches were made at churches all around as many had egg hunts for children and families.



The spring weather made for a good day for people at First Baptist to enjoy lunch on the lawn after their Easter celebration.



Places including Limestone Baptist Church and Union Hill held Easter egg hunts for children. Mt. Calvary Baptist, Church of the Nazarene, and First Baptist were some that offered lunch as well as the chance for sweets.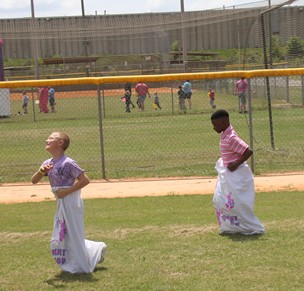 One of the games offered at Christ Chapel's event was a sack race.



Christ Chapel Cochran had a community event at the Cochran Bleckley Rec. Department. Hundreds came out to enjoy games and see about 4,000 eggs dropped via helicopter onto the football/soccer fields in the back.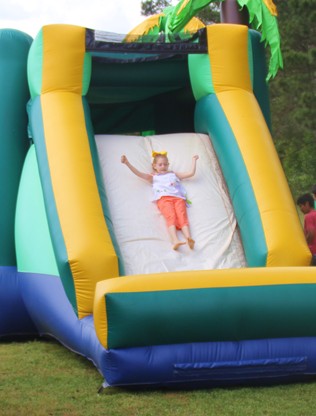 A girl goes down the slide at Church of the Nazarene. The slide/bounce house was one of the activities offered.



Children were then called out by school group to pick them up along with the approximately 13,000 eggs already laid out.


© Copyright by BleckleyProgess.com

Top of Page