---


The commons area and cafeteria of BCHS were filled with young girls Saturday night. All in their prettiest dresses. They begged one of the characters from Princesses with a Purpose to pop a balloon. They ate sweets, talked, and danced to music. Dads, along with other male relatives and some moms took pictures, talked amongst themselves, and in some cases, showed their skills on the dance floor.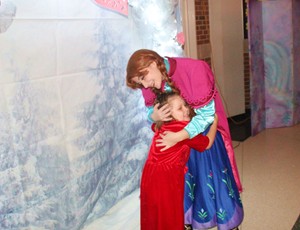 Visits with the princesses ended with a hug.



It was the annual Father Daughter Dance sponsored by Bleckley PTO. While things like the photo booth and Princesses with a Purpose were standard, one thing was new.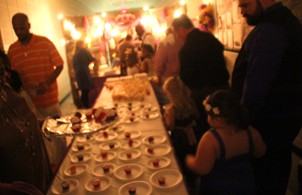 Cupcakes and chips were available, donated by parents.



To accommodate girls who wanted to attend but didnít have a male relative available, female escorts were welcomed. Though above average temperatures made the inside warmer, it did little to affect the energy of the girls attending.



They were happy enjoying the evening, and getting to be the focus of attention, with their escort.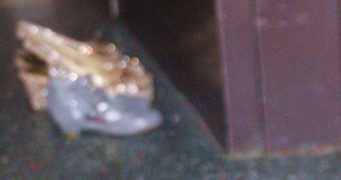 By 7:30 or so, there were girls who found it easier to run around without shoes.
© Copyright by BleckleyProgess.com

Top of Page