---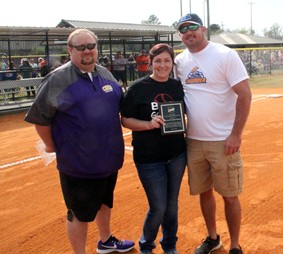 CBRD Director Andy Brand with Brittany and Chris Fosley.



If you were traveling down West Dykes Street around 3:30 Saturday afternoon, you probably got caught in traffic. That's because there were hundreds of people trying to get to the Cochran-Bleckley Recreation Department for baseball and softball opening day.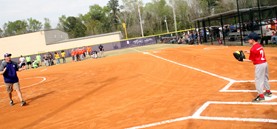 Abbot Keel caught the ceremonial first pitch from his dad, and coach Brandon.



It was a re-debut of sorts, as fields had been improved during the winter, including new dugouts and scoreboards. Rec. board chair Chan Jones said the improvements were phase one of a plan to improve the park. He said if the May 22 SPLOST extension is approved, they would continue with improvements to make the park something the community could be proud of.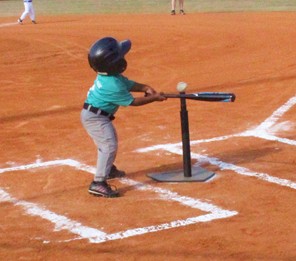 A tee ball player gets ready to hit.



Longtime coaches and volunteers Chris and Brittany Foskey (who host a golf tournament benefiting the rec. department) were named Volunteers of the Year. Another longtime coach, Brandon Keel, threw the ceremonial first pitch.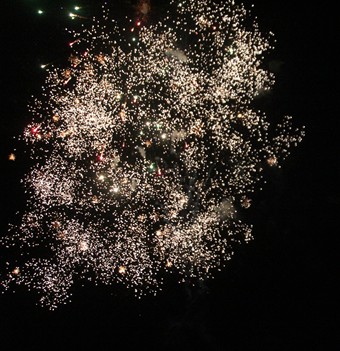 One of the colorful fireworks shot at the end of the day.



Once the games ended, the park went dark to ensure everyone could see a fireworks shot emanating from the back football/soccer field. To learn more about what's happening at the rec. department, visit cbrdrecreation.com


© Copyright by BleckleyProgess.com

Top of Page