---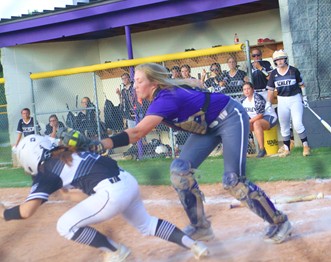 Abbey Sims tags out a runner at home plate. The force play helped BC escape a bases loaded jam in the second.



BCHS looked to avenge their worst loss of the season, an 8-0 shutout in Ellaville to Schley County last month, when they welcomed the Lady Cats to Cochran. Though they missed some scoring opportunities, they got enough timely hitting to win.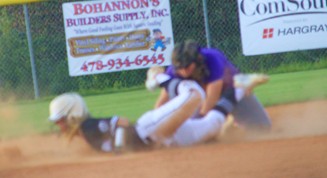 Riley Edge tags out a Schley player trying to steal second base.



Leading 3-0 in the third, BC loaded the bases with one out but didnít score. Schley scored one in the fourth. The Lady Cats got the leadoff batter on in the fifth, but a lineout to Emily Sanders, who quickly tossed to Caroline Thrower at first, doubled off the runner. In the home half, Bailey Odom hit her first career home run, a two-run shot. A Lady Cat run in the sixth was answered by a Riley Edge RBI single in the home half.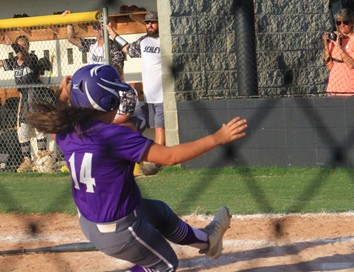 Clara Rickerson scores.



Edge stranded a Schley runner at first in the seventh as Bleckley won 6-2. Odom finished 2 for 3 with 2 RBI. Edge was 3 for 3. Landa Dominy went 3 for 3. Abbey Sims was 2 for 4 with a double. Caroline Thrower went 2 for 4 with a double.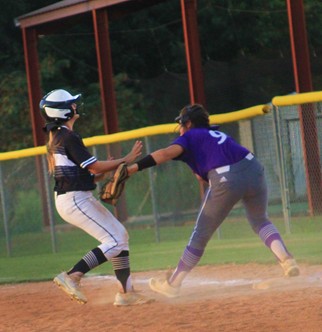 Caroline Thrower tags out a Lady Cat player before she can get back to first base.



Region play resumes tomorrow against Washington County at 5:30 pm.



© Copyright by BleckleyProgess.com

Top of Page