---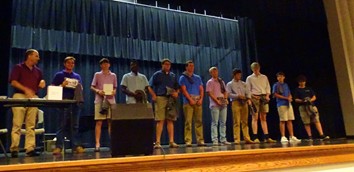 Boys team members with their awards.



While its almost cliché to say, it was yet another great season for BCHS tennis. The boys won their 21st straight region title, just missing a third straight title game berth by falling in the semifinals to Early County 3-2. The girls won a 13th straight region title and a third straight state title, finishing with a record of 21-3.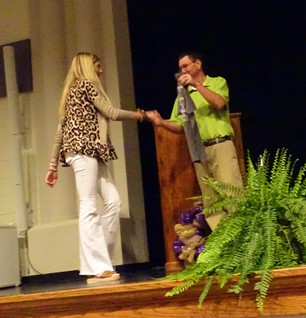 Ansley Abney receives her T-Shirt from coach Greg Collins.



Both teams will lose seniors, the girls three, the boys two. As T-Shirts and awards were handed out by Brad Sanders Monday night at the awards ceremony, he noted how other players would have to step up to fill those roles. He also mentioned the importance of players stepping up their individual games so he would be forced to play them.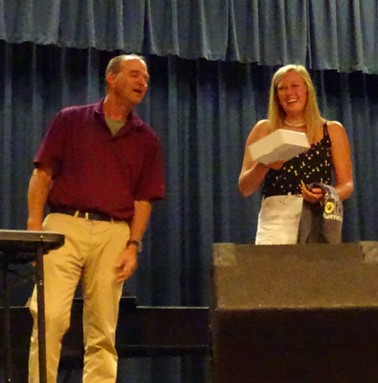 Sanders had stories to share about all the players. Here he talks about Abbey Sims, one of two recipients of the Tom Horton Award.



Specific awards were as follows. Impact Freshman: Shay Dykes, Fatima El-Jeaid. Most Improved: Nick Smith, Molly Sims. Tom Horton Award: Hunter Carden, Abbey Sims. Outstanding Doubles: Beau Williams/Will Collins, Emily Sanders/Bailey Odom. Outstanding Singles: Connor Floyd, Caroline Thrower.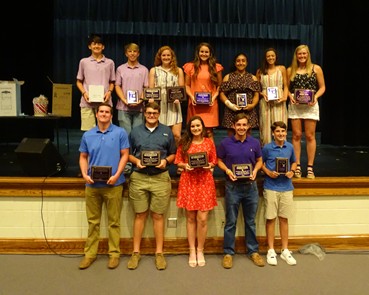 All the winners.



Senior recognition and gifts from the players for both Sanders and coach Greg Collins ended the evening. Congratulations to all the award winners.



© Copyright by BleckleyProgess.com

Top of Page