---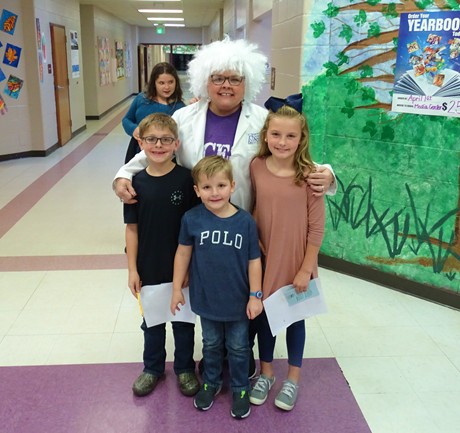 That "Albert Einstein" seen interacting with students beared a strange resemblance to BCES Principal Jenny Brooks.



Math and Science would not be two classes that many students would categorize as "fun." But an annual event held Thursday night at Bleckley Elementary helps to change that while teaching children about both subjects.



It was the annual "Math and Science Night" at BCES. The lunchroom and gym were filled with stations ran by BCES teachers, AP calculus and Physics students from BCHS, as well as students and faculty from Middle Georgia State. Each station had an experiment or game that was far from the normal coursework done during a normal school day.



One table had microscopes set up to let students look at bees. There was a Pattern Tile Art game for Geometry. Other stations included what happens when you microwave soap, math Twister, an experiment with inertia, and a math scavenger hunt.



BCES thanks the following for their assistance and support. Brad Sanders and Madison Smith, BCHS AP Physics and Calculus students, Dr. Trey Belflower, Title I Director, as well as Middle Georgia State University teachers and students.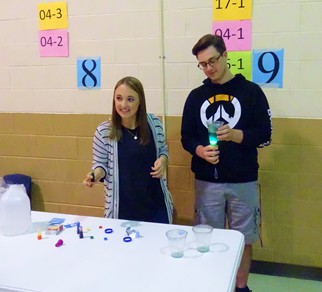 Samantha Miller showed how to build a lava lamp.
© Copyright by BleckleyProgess.com

Top of Page