---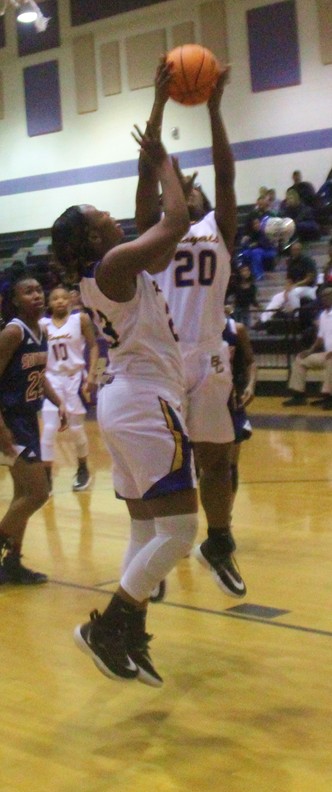 Markayla Jenkins gets a rebound.



It was senior night as BCHS took on Southwest to wrap up the home season. Though playoff positioning for both teams (boys fourth, girls fifth) were almost set, wins would help ensure neither had to be in Monday's play-in game.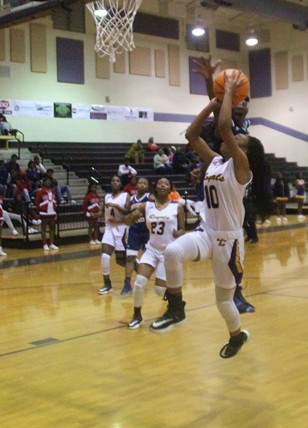 Jalexia Taylor scores.



Kiara Gilbert's second quarter three gave the Lady Royals an 11-8 lead, only to see Southwest close the half 8-0 and lead 16-13. Though BC only scored four points off free throws in the first 7:27 of the third, they were able to cut what was a 15-point deficit to 29-21 after three.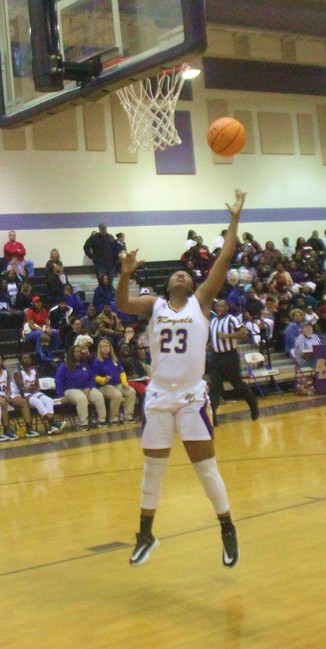 This basket by Tesa Taylor at the end of the third drew the Lady Royals within eight.



After giving up nine straight to start the fourth, Bleckley again rallied, going on a 10-0 run. However, they couldn't catch up, losing 43-36. Three players scored seven points for the Lady Royals.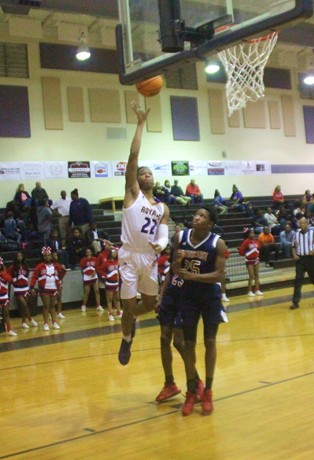 Terrance Rozier lays one up.



The Royals had a 17-15 halftime lead as Southwest missed several open shots at the basket to end the half. Four straight free throws missed by the Patriots to end the third helped BCHS maintain a one-point lead.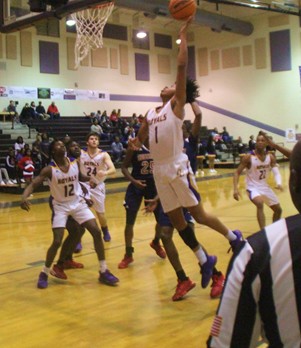 Amarion Blackshear got this short hook shot to go.



What was an 11-point lead in the fourth was cut to six with under three minutes left. Shontavian Manuel's first career dunk provided a cap as the Royals held on to win 42-34. Manuel had 12 points. Terrance Rozier added 10 points.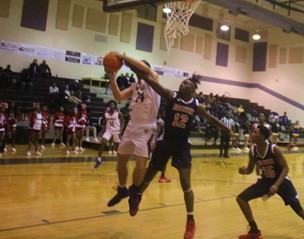 A Patriots player tries to dislodge the ball from Ethan Hulsey.



BCHS closes out the regular season tomorrow at Dodge County. Varsity tip time is 6 pm.



© Copyright by BleckleyProgess.com

Top of Page