---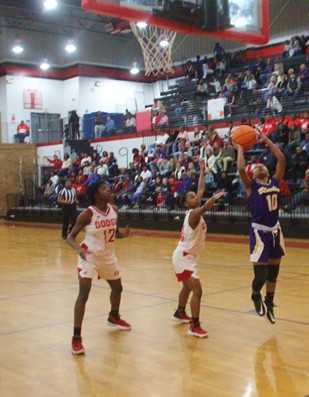 Jalexia Taylor scores for the Lady Royals.



Though Saturday night's final regular season games at Dodge County had no bearing on the playoffs, BCHS had plenty of motivation to win. It was Senior Night in Eastman. Plus, it was a chance to sweep the season series, something that hadn't taken place in recent years.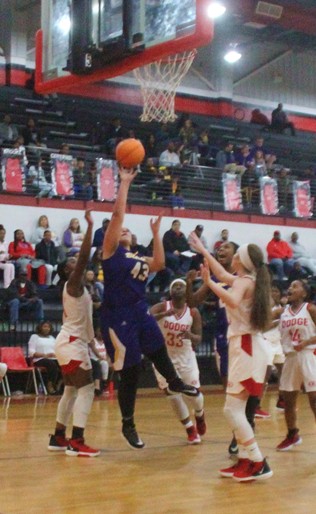 Alyssa Fortune battles a triple team.



After scoring 18 points in the first quarter, the Lady Royals went the first 5:18 of the second without a basket before Markayla Jenkins broke the drought. Up seven at halftime, BC led 41-31 going to the fourth. Dodge wouldn't get within single digits again as Bleckley swept the season series 59-44.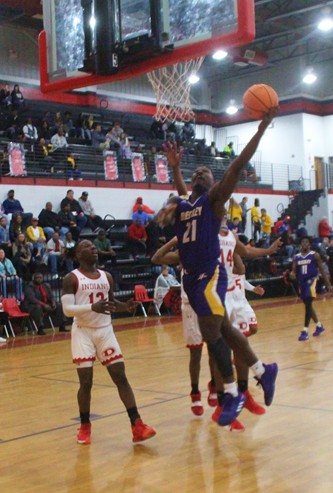 Shontavian Manuel scored the Royals first two points.



Jenkins led with 16 points. Jalexia Taylor had 12 points. Tesa Taylor added 10 points.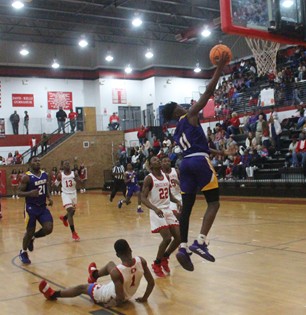 Jhamir Marshall beats defenders to the basket.



The Royals led 30-22 at halftime. Shon Jenkins had back to back three's and Amarion Jenkins also hit two three-point shots in a 16-7 third quarter. BCHS went on to win 56-39.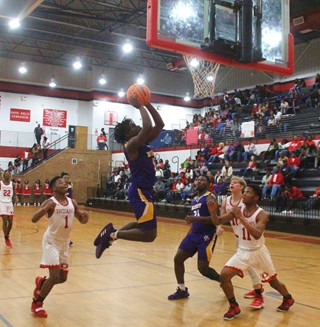 Ty Williams followed his own missed shot to score.



Jenkins finished with 14 points. Terrance Rozier led with 18 points. Shontavian Manuel chipped in 10 points.

Region 3-AA tournament quarterfinals will be February 4 at Northeast. The Lady Royals are fifth seed and will play fourth seed East Laurens at 4 pm. The Royals are fourth seed and face fifth seed Southwest at 5:30.



© Copyright by BleckleyProgess.com

Top of Page