---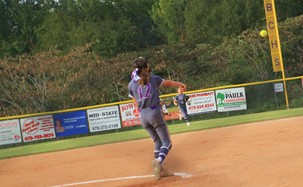 Jordyn Krieg throws to first.



BCHS sought to shake off yesterday's bad outing against Dodge as well as gain momentum for next week's state playoffs Thursday afternoon against the Academy For Classical Education Gryphons. However, the Lady Royals struggled again.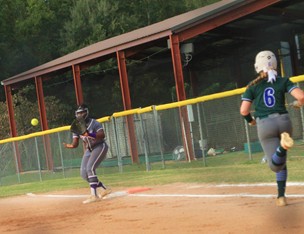 Trinity Glover receives the throw.



BC was down 5-0 before a third inning Clara Rickerson sac fly. Trailing 8-1 in the fourth, a run on an error was the only score when Bleckley loaded the bases with one out.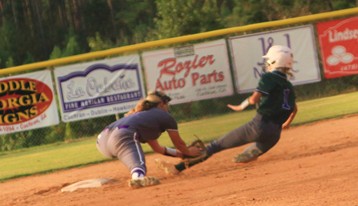 Darci Dillard tags a player trying to steal second base.



It was 11-2 in the fifth and the Lady Royals again loaded the bases with one out. But they only scored on a hit by pitch in losing 11-3. For the second straight game, the team had more errors (five) than hits (four.)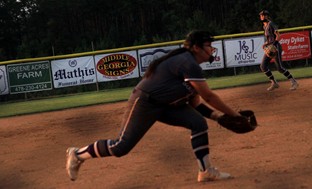 Clara Rickerson holds on after a running catch.



Rickerson, Trinity Glover, Darci Dillard, and Riley Haley each went 1 for 2. Bleckley will open the playoffs against Bacon County October 19 at 3 and 5 pm. The *if* game will be October 20 at 4:30.



© Copyright by BleckleyProgess.com

Top of Page