---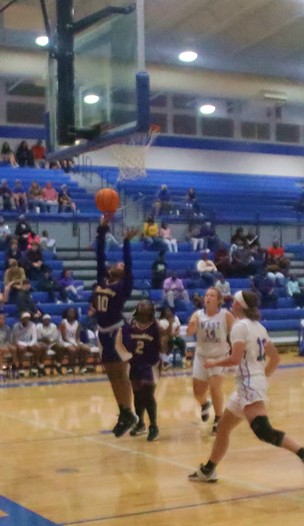 Jalexia Taylor goes to the basket.



It was a rare midweek matinee as BCHS traveled to West Laurens Wednesday afternoon. A bad second half sunk the Lady Royals while the Royals rallied and held off an attempted Raider rally.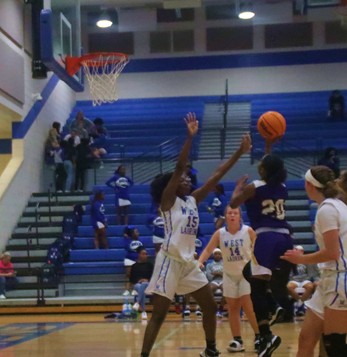 Amya Roberts was able to score despite the defense.



The Lady Royals led 30-25 a halftime but were outscored 21-7 in the third. A Jalexia Taylor basket cut the deficit to five in the fourth. WL though finished the game on a 14-0 run to win 67-48. Taylor had 20 points.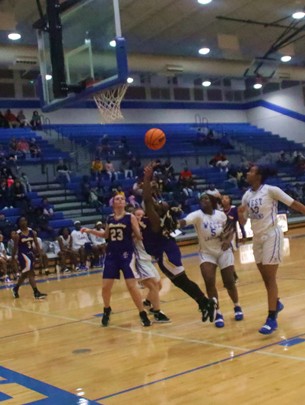 Kyla Durham scores.



Trailing by three at halftime, Nykez Farrow's buzzer beating three to end the third gave the Royals a 41-36 lead. A nine-point lead was cut to two before Kam Everett hit a three. An Everett free throw and basket pushed the lead to six.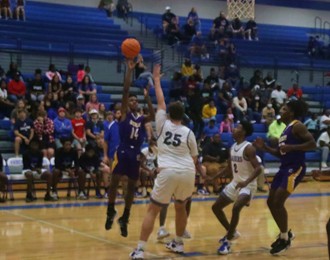 Kam Everett scored the Royals final six points.



The Raiders got within three with 26 seconds left. BC missed the front end of one if one, giving the Raiders a final shot at tying the game. Though the Raiders got shots at a game-tying three, they were all short as the Royals held on 54-51.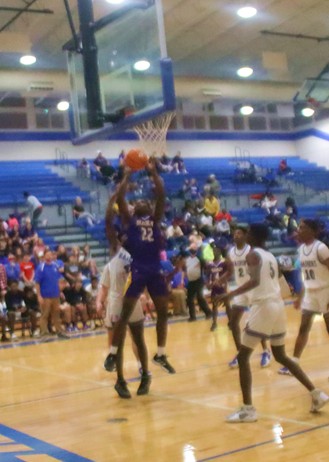 Ke'Shun Butler shoots.



Everett and TJ Mays both had 14 points. Region play resumes January 4 at Lamar County. Tip time is 6 pm.



© Copyright by BleckleyProgess.com

Top of Page