---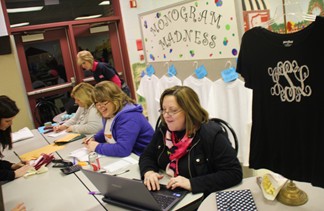 The lunchroom was busy. Not only could you buy a hamburger or hot dog, you could also pick up some monogramed clothing.



Though skies outside were rainy and cool, it was festive inside Bleckley Elementary. Kids and parents came in droves for the annual Winter Fest. An annual school fundraiser, assistant principal Jessie Smith said money raised Thursday would go toward building a playground.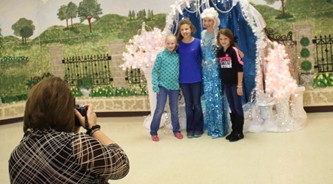 Elsa from Princesses with a Purpose was on hand to take pictures.



A myriad of activities awaited once admission was paid. There was a bingo game, basketball game, silent auction, a creative campus painting activity and much more. Girls could get their nails done and both boys and girls could get a crazy hairstyle that they would be allowed to wear to school the next day.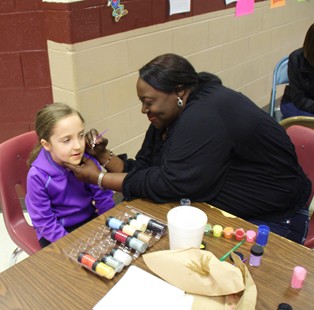 Brandi Anderson puts the finishing touches on Tabitha Little's design at the face painting table.



Though officially things ended at 8, many lingered afterwards to visit. Eventually, an announcement came over the loudspeaker thanking everyone for attending and instructing teachers to ensure lights were off and doors were locked.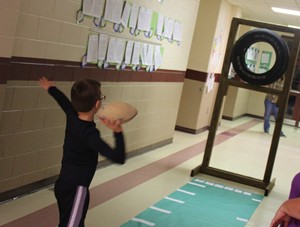 Calab Senters tries his hand at the football toss.



Children would be back at school early Friday morning. No doubt talking about the fun they had Thursday night.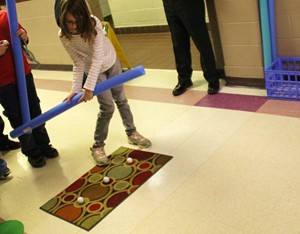 The goal of this game was to use the giant noodle to knock the golf ball into a tin can.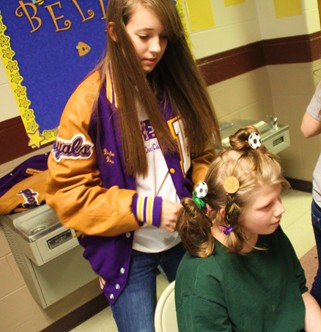 Daylin Dean was one of the BCHS cheerleaders giving children crazy hair.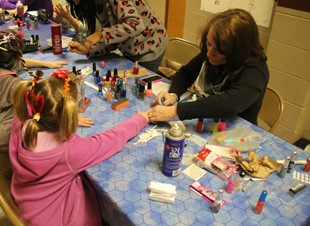 School Counselor Vonda Bryant helped out with nail painting.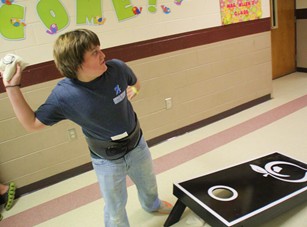 This was one of two corn hole games set across from each other.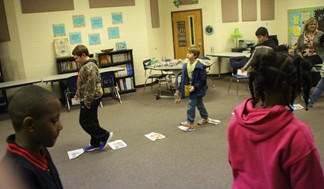 It was a cake and goodies walk.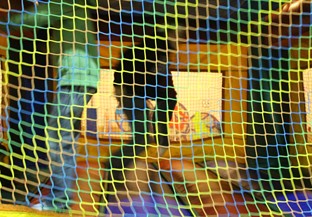 Any good festival has to have a bounce house.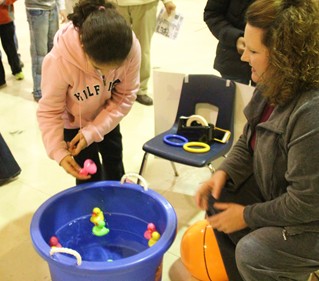 Deb Collins mans the pick up ducks game.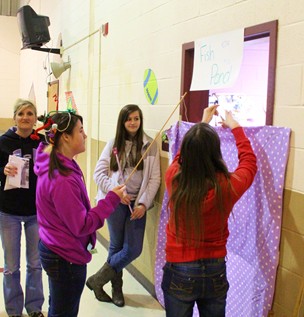 There were prizes at the bottom of this fish pond.
© Copyright 2013 by BleckleyProgess.com

Top of Page